Pet insurance proposal considered
The Banking, Commerce and Insurance Committee heard testimony Jan. 24 on a proposal that would create a state regulatory framework for the sale of pet insurance, which covers pet illness and accidents.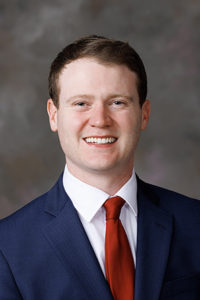 Lincoln Sen. Beau Ballard, sponsor of LB296, said pet insurance is one of the fastest growing areas of the insurance industry — having expanded by more than 30 percent over the past year — but Nebraska currently lacks a legal framework to govern the product.
The bill is based on model legislation endorsed by the National Association of Insurance Directors, he said, and is the result of more than two years of negotiations among stakeholders.
"The provisions of LB296 will provide needed protections for Nebraskans interested in purchasing pet insurance so they can make informed decisions that are right for their family and their pet," Ballard said.
Among other provisions, the bill would require pet insurers to provide disclosures regarding waiting periods, claim schedules and exclusions for preexisting conditions. It also would require training for agents who sell pet insurance.
LB296 would take effect Jan. 1, 2024, and violations of the bill's provisions would be considered an unfair trade practice.
Michelle Muirhead, representing Physicians Mutual Insurance of Omaha and the North American Pet Health Insurance Organization, testified in support of the bill. She said the measure would offer needed "clarity and consistency" for providers regarding definitions and industry requirements.
Pets are considered members of the family, she said, and advanced medical treatments for domestic animals are becoming more common and more expensive.
"Our goal is to enable pets to receive the treatment their veterinarian recommends, not the treatment that can be afforded on a given day," Muirhead said.
Robert Bell, executive director of the Nebraska Insurance Federation, also spoke in favor of the bill. Pet insurance "looks and acts" like a health or life insurance policy, he said, but is actually property insurance. As such, Bell said, there is a need for additional consumer protections beyond those currently found in Nebraska's insurance code.
No one testified in opposition to LB296 and the committee took no immediate action on the bill.