Power pool representative pay cap increased
Lawmakers approved a measure April 12 that raises the limit on total compensation for Nebraska's representative on a Southwest Power Pool committee.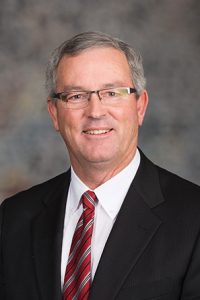 The SPP is a regional transmission organization that manages the electric grid and power market for a 14-state region in the central U.S.
LB804, introduced by Sen. Dan Hughes of Venango, increases the compensation cap for Nebraska's designated representative on the SPP's Regional State Committee from $20,000 to $35,000 per year.
It also increases the limit on aggregate board member pay for activities related to the SPP from $25,000 to $40,000 per year.
Senators voted 45-0 to pass the bill.