State liquor laws updated
Senators passed a bill April 12 that provides limited self-distribution rights to Nebraska craft breweries and updates a number of other liquor laws in Nebraska.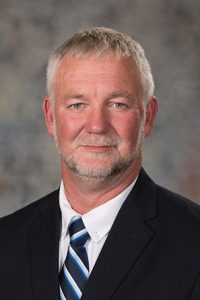 LB1236, sponsored by Kearney Sen. John Lowe, allows a craft brewer to directly sell up to 250 barrels — equivalent to 82,500 12-ounce bottles or cans — of their own manufactured beer each calendar year if the licensee:
• self-distributes its beer only in a territory in which the licensee does not have a distribution agreement with a licensed wholesaler;
• uses only persons exclusively and solely employed by the licensee to distribute its beer in vehicles exclusively and solely owned or leased by the licensee; and
• complies with all relevant statutes, rules and regulations that apply to Nebraska beer wholesalers regarding beer distribution.
A craft brewery licensee may self-distribute beer brewed at its own licensed premises and cannot distribute beer produced by any other licensee. The bill also allows a licensee to store and warehouse tax-paid products in a designated, secure offsite facility if the Liquor Control Commission is notified.
The bill contains provisions of two other proposals introduced by Lowe.
LB899 creates a new special designated license for nonprofits that are exempt from federal income taxes. The provisions allow groups of nonprofits to use one application for up to six SDLs as long as each event is held at the same location. The fee is $40 for the initial license plus $10 for each subsequent license listed on the application.
LB900 allows Nebraska microdistilleries — entities that make their own whiskey, gin and other spirits — to operate up to five separate physical locations under one license.
Senators passed the measure on a 46-0 vote.