Pandemic funding bill approved
Lawmakers passed a bill April 7 that appropriates the $1.04 billion allocated to Nebraska from federal pandemic relief funds.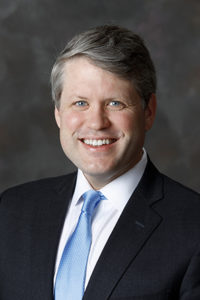 LB1014, introduced by Speaker Mike Hilgers of Lincoln at the request of Gov. Pete Ricketts, contains appropriations for fiscal year 2021-22 and FY2022-23 for the American Rescue Plan Act funds allocated to Nebraska to mitigate the impact of the coronavirus pandemic.
The state has received $520 million and an additional $520 million is anticipated by May 2022. The bill's expenditures support COVID-19 mitigation efforts, respond to negative economic impacts of the pandemic, replace lost revenue, provide premium pay for essential workers and fund water, sewer and broadband infrastructure projects.
Among the appropriations are $100 million for "shovel-ready" projects for qualifying sports complexes and nonprofits related to the arts, culture and humanities, $91 million for workforce housing and $20 million for water transportation infrastructure grants.
The bill also contains provisions of more than 20 proposals introduced this session, including:
• LB1089, sponsored by Gering Sen. John Stinner, which appropriates $55 million to the state Department of Health and Human Services for licensed and Medicaid-certified nursing facilities;
• LB1066, sponsored by Stinner, which appropriates $28 million to DHHS and the University of Nebraska for behavioral health care services;
• LB1172, sponsored by Omaha Sen. Robert Hilkemann, which appropriates $55 million for rate increases for certain providers of developmental disabilities services; and
• LB1201, sponsored by Bennington Sen. Wendy DeBoer, which appropriates $20 million to DHHS for grants to nonprofit organizations providing food assistance.
Lawmakers passed LB1014 on a 40-4 vote and the bill took effect immediately.