Veto of federal rental assistance requirement sustained
An attempt to override a veto and require Gov. Pete Ricketts to apply for a second round of federal emergency rental assistance fell short April 5.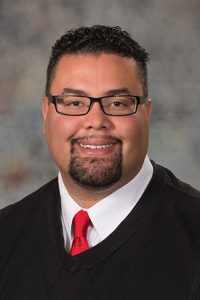 LB1073, as introduced by Omaha Sen. Justin Wayne, originally would have created a state Department of Housing and Urban Development. The bill was gutted on general file by an amendment offered by the Urban Affairs Committee to make way for an emergency rental assistance proposal from Lincoln Sen. Matt Hansen.
Under the federal program, individuals are eligible for up to 12 months of back rent and three months of future rent — up to $20,000 — which is paid directly to their landlords. The federal government has extended the program for three years and made an additional $120 million available. Current assistance is scheduled to end Sept. 30.
Senators passed LB1073 on a 26-15 vote March 23.
Ricketts said in a veto letter that the state still has nearly $30 million in unused funds from the first round of assistance and that remaining dollars are more than sufficient to meet existing needs resulting from the pandemic.
"We must guard against big government socialism where people are incentivized not to work but are instead encouraged to rely on government handouts well after an emergency is over," he said.
Wayne filed a motion to override the veto. He said a recent announcement from the U.S. Treasury Department indicated that, without an application from the state, about $70 million of the $120 million available to Nebraska for the second round of funds would be reallocated to the cities of Lincoln and Omaha and to Douglas and Lancaster counties.
That would leave rural Nebraska with no assistance once first-round funds expire in September, he said, unless lawmakers chose to override the veto of LB1073.
"This vote has no impact necessarily on Omaha and Lincoln. This entire vote is about $56 million that can go to rural Nebraska or completely disappear," Wayne said. "There's not a downside. It's about helping and providing hope to individuals across the state who may need it."
Hansen supported the override motion, saying people in rural areas of the state continue to apply for assistance and are being approved. The fact that the program has been underutilized is a reason to improve it, he said, not a reason to refuse additional funds.
Albion Sen. Tom Briese also supported the motion. The state's housing crisis is hurting economic growth, he said, and federal dollars could help landlords in rural parts of the state. Federal rental assistance is the one safety net that landlords have had during the pandemic, he said.
"Rental assistance … can help ensure that landlords get paid," Briese said. "It improves their return on investment [and] it encourages additional investment by the private sector in workforce housing."
North Platte Sen. Mike Jacobson said the state has a significant amount of money left from the first round of funds. Speaking against the override motion, he expressed concern that the state would be discouraging self-sufficiency by accepting the second round of assistance.
"When do we get to the point where people can go back to work and raise their own families and create their own living?" Jacobson said. "How much money has the federal government already pumped in over the last two years through stimulus?"
Also in opposition was Kearney Sen. John Lowe, who said programs such as federal rental assistance add to the national debt and will have to be paid for by future generations.
"This is not taxpayer money," he said. "This is money that we have borrowed from somewhere … it's not our money to give away."
Wayne's motion to override the veto failed 29-16, one vote short of the number required.