Funding for rural health care workforce project advanced
Senators gave first-round approval March 31 to a bill that would fund a new facility to train rural health care providers.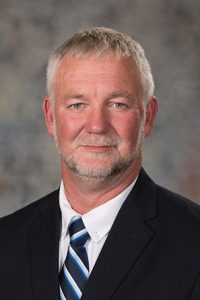 LB792, introduced by Kearney Sen. John Lowe, originally would have appropriated $15 million in general funds for renovation of the Youth Rehabilitation and Treatment Center in Kearney.
An Appropriations Committee amendment, adopted 32-0, gutted the bill and replaced it with amended provisions of Omaha Sen. Robert Hilkemann's LB721. The amendment would appropriate a total of $27 million in general funds over the next three fiscal years for operating expenses at the University of Nebraska Medical Center Rural Health Complex in Kearney.
Startup and construction costs for the facility are included in LB1014, introduced by Lincoln Sen. Mike Hilgers to allocate the state's federal pandemic relief funds, which is on the final round of debate. The complex is being built on the University of Nebraska Kearney campus to create new programming in allied health professions, medicine, nursing, pharmacy and public health.
Omaha Sen. Tony Vargas supported the bill and the amendment. The state needs to continue to invest in the next generation of health care professionals and create pathways to increase the number of rural providers, he said.
Hilkemann also spoke in support, calling LB792 an important bill for the state and the culmination of his years-long goal of establishing a medical school in Kearney.
"This rural health complex is transformative for medicine in Nebraska," he said.
Senators advanced the bill to select file on a 33-0 vote.