Public-private transportation partnership bill advanced
Senators advanced a bill from general file March 28 that would allow certain public-private partnerships for transportation projects in Nebraska.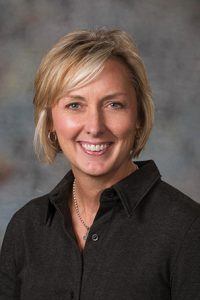 LB1016, introduced by Fremont Sen. Lynne Walz, would allow the state Department of Transportation to enter into certain public-private partnerships for construction or financing of capital projects or procurement of services under the Transportation Innovation Act. For capital projects exceeding $100 million, NDOT would be required to receive legislative approval prior to the project start date under the bill as introduced.
Eligible projects could include the accelerated completion of improvements and expansion projects on the Nebraska segments of the National System of Interstate and Defense Highways, highway resurfacing and the accelerated completion of the state expressway system.
Walz said the Nebraska expressway system — authorized by the Legislature in 1988 and originally estimated to be completed in 2003 — now isn't scheduled to be completed until 2040. She said the department needs more tools to speed up the process, including a mechanism through which a private partner could finance a project and the state could make payments over a period of time.
"We are a pay-as-you-go state, which seems like the fiscally responsible thing to do, but as we continue to see inflation, wages and supply costs increase, we may not have the financial resources to continue down that path for every project," Walz said.
Authorizing the department to enter into public-private contracts would allow for the creation of safer bridges and highways, quicker project completion timelines and economic development, Walz said.
A Transportation and Telecommunications Committee amendment, adopted 31-0, replaced the bill. The amendment would allow a contractor to utilize the progressive design-build method — a public-private contracting method for purposes of project delivery — in addition to the design-build or construction manager general contractor method.
Additionally, the amendment would remove the requirement that the Nebraska State Highway Commission oversee and approve public-private partnership proposals entered into by the NDOT. It also would remove the requirement that public-private partnership agreements be submitted to the Legislature for approval and that lawmakers give prior approval for projects over $100 million.
Brainard Sen. Bruce Bostelman offered an amendment to the committee amendment that would require progressive design-build contracts to include consideration of the builder's history of costs and expenses when bidding and completing projects, regardless of the process used.
"What this does is allow our smaller firms that may have a smaller resume and less resource availability, but that may have a much better record on cost competitiveness … to have a seat at the table," Bostelman said.
Senators voted 31-0 to adopt the Bostelman amendment and 31-0 to advance LB1016 to select file.