Immunity for certain drug and alcohol offenses advanced
A bill that would provide immunity from arrest and prosecution for drug or alcohol offenses for victims and witnesses of sexual assault in certain situations cleared the first round of debate March 9.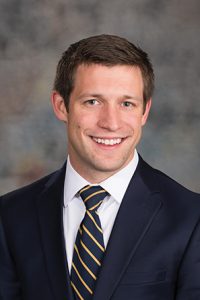 Under LB519, introduced by Lincoln Sen. Adam Morfeld, immunity from arrest and prosecution would be granted to an individual who normally would be subject to a drug or alcohol offense if he or she was the victim of or a witness to a sexual assault and reports it to law enforcement or requests emergency medical assistance.
Evidence of such an offense obtained or discovered as a result of a reported crime or requested medical service would not be used as long as the individual cooperates with law enforcement.
Sexual assault is widespread in many communities, Morfeld said, but it is especially prevalent on college campuses. Studies show that victims of sexual assault often don't come forward to report the crime because they believe authorities will focus on drug and alcohol offenses before addressing the assault, he said.
"By removing potential punishments for certain drug and alcohol charges, students who experience or witness sexual assault may be more likely to come forward and report to campus or local authorities," Morfeld said. "Alcohol or drug use should not get in the way of bringing someone to justice because of a sexual assault."
North Platte Sen. Mike Jacobson expressed concern that the bill could affect the prosecution of drug and alcohol offenses.
"I understand the reasons for bringing the bill [and] I think it has a lot of merit," he said. "But there are questions about how this all works. I want to make sure we don't complicate and hinder the prosecution in any way."
Following the 33-0 adoption of a Judiciary Committee amendment that narrowed a provision granting courts discretion to waive public notice for publication of a name change petitioner, senators advanced LB519 to select file on a 29-6 vote.