Higher pay cap for power pool representative advanced
Lawmakers gave first-round approval March 1 to a bill that would raise the limit on total compensation for Nebraska's representative on a Southwest Power Pool committee.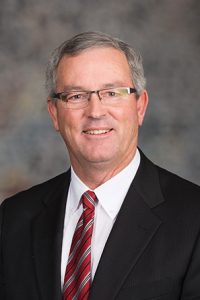 The SPP is a regional transmission organization that manages the electric grid and power market for a 14-state region in the central U.S.
Sen. Dan Hughes of Venango, sponsor of LB804, said the bill would increase the number of days that a Nebraska representative on the SPP's Regional State Committee could engage in SPP-related activities.
Under current law, the designated representative's total compensation for actual and necessary activities related to their duties is limited to $20,000 per year, and aggregate pay for board members for activities related to the Southwest Power Pool is limited to $25,000 per year.
Under LB804, the designated representative could receive up to $35,000 per year, and total board member pay for activities related to the Southwest Power Pool would be limited to $40,000 per year.
Hughes said the current per diem rate of $250, which was set in 2016, allows for 80 days of SPP-related work. The Regional State Committee's workload has increased since then, he said, and in 2021 Nebraska's representative had to limit SPP-related work after reaching the compensation limit.
The proposed increase would allow for up to 140 days of SPP-related activities, Hughes said.
Senators voted 41-1 to advance the bill to select file.