Continuous glucose monitoring bill advances
Prescribed continuous glucose monitors would be covered by Medicaid in Nebraska under a bill advanced from general file March 1.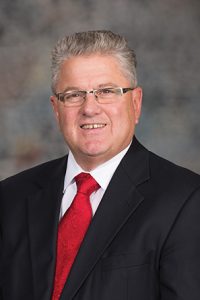 LB698, introduced by Sen. Mark Kolterman of Seward, would require the state Department of Health and Human Services to provide Medicaid coverage for the devices by Jan. 1, 2023.
Kolterman said Nebraska is one of five states that does not require Medicaid to cover the monitors, which enable an individual with diabetes to be aware of their blood sugar level constantly.
"Patients who manage their diabetes have better outcomes, higher quality of life and cost significantly less to the state," he said. "Without proper care, patients are at increased risk of blindness, limb amputation, kidney failure and heart disease."
La Vista Sen. John Arch spoke in support of the bill. He said the state could see reduced costs and better health outcomes for diabetic Nebraskans if they have fewer emergency room visits due to sudden changes in blood sugar levels.
Lawmakers advanced LB698 to select file on a 45-0 vote.