Athletic trainer bill clears first round
A bill that would change the scope of practice for licensed athletic trainers in Nebraska advanced from general file March 1.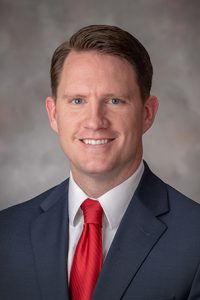 LB436, introduced by Sen. Ben Hansen of Blair, would expand an athletic trainer's duties under the Athletic Training Practice Act to include:
• injury prevention and wellness promotion;
• examination, assessment and medical opinion;
• immediate emergency care including administration of emergency drugs prescribed by a physician;
• therapeutic intervention or rehabilitation of injuries and illnesses;
• therapeutic modalities; and
• health care administration.
Under the bill, athletic trainers would not be allowed to use joint manipulation or joint cavitation or prescribe medications.
Hansen said athletic trainers are undervalued in Nebraska and LB436 would expand their scope of practice to match their education and training.
"The education standards for athletic trainers have gone through four revisions since 1989. They now have clinical and didactic coursework. This prepares them to work with a wide range of populations," Hansen said. "LB436 will provide an avenue for athletic trainers to help patients beyond only those individuals defined as athletes."
Hansen offered an amendment, adopted 43-0, that would allow trainers to employ "dry needling" and clarify that the modalities listed in the bill could be performed only by a licensed athletic trainer, physician, osteopathic physician, chiropractor, nurse, physical therapist or podiatrist.
Lawmakers advanced the amended LB436 to select file on a 43-0 vote.