Catastrophic livestock mortality bill clears first round
A bill intended to improve Nebraska's ability to plan for and respond to emergency catastrophic livestock mortality events advanced from general file Feb. 25.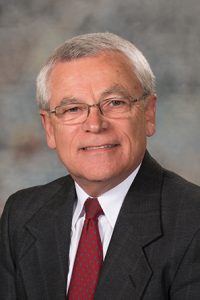 LB848, introduced by Hastings Sen. Steve Halloran, would require the state Department of Agriculture to support the development and execution of catastrophic livestock mortality disposal plans developed by a county or other local emergency management organization.
The bill also assigns a duty to livestock owners to properly dispose of dead animals in a timely manner and adds express authority to transport them to a disposal site designated by a local authority in the event of an emergency that results in large-scale livestock deaths or necessitates wide-scale depopulation.
Halloran said the state needs to be prepared for future events that may lead to large-scale livestock mortalities. The coronavirus pandemic caused recurring closures and diminished capacity at livestock processors, he said, and the ensuing disruption in the meat processing chain led to the need to depopulate herds and euthanize animals.
"The COVID-19 emergency was a catalyst that drew attention to this issue [and] it emphasized a need to ensure planning, capacity and preparedness to respond appropriately," Halloran said.
Plymouth Sen. Tom Brandt supported the bill, saying it would allow the state to professionally and humanely dispose of animals in the event of a future disease outbreak or other catastrophic mortality event.
"Hopefully, this is something that we never see," he said.
Following adoption of a technical Agriculture Committee amendment on a 43-0 vote, senators advanced LB848 to select file 43-0.