Behavioral health points of contact proposed for schools
The Education Committee heard testimony Feb. 22 on a bill intended to improve access to mental and behavioral health services for public school students.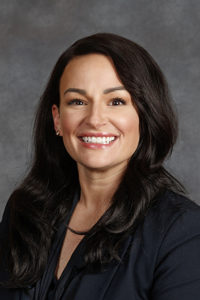 LB852, introduced by Omaha Sen. Jen Day, would require each district to designate at least one employee in each school building who has knowledge of community behavioral health service providers and other resources for students and families.
The behavioral health point of contact would coordinate access to behavioral health services for students and families and facilitate access to services at a student's school during the school day whenever possible and as approved by a student's parent or guardian.
Day said the pandemic has worsened a mental health crisis among Nebraska youth. LB852 would be a simple way to help connect students with the behavioral and mental health services they need, she said.
"As our schools are responding to the mental health needs of students, providing information for parents to determine who is available to provide treatment and counseling should not be an obstacle," Day said.
The bill would require the state Department of Education to provide each district with a registry of state and local behavioral health resources for students and families by geographic area.
Day said such a registry already is maintained by the Nebraska Family Helpline at Boys Town and funded by the state Department of Health and Human Services.
LB852 would require the registry to be updated at least annually and include both school-based services and those accessible outside of school.
Each district would report its designated behavioral health points of contact to the state Department of Education before the beginning of each school year.
Liz Lyons testified in support of LB852 on behalf of Children's Hospital and Medical Center in Omaha, the Nebraska State Education Association, the Nebraska Association of Behavioral Health Organizations and the Nebraska Child Health and Education Alliance.
She said the bill would improve communication between educators and health care providers at a time when symptoms of depression and anxiety, as well as the risk of suicide, among children and adolescents have increased.
"Without early intervention and adequate access to mental health across the state," Lyons said, "we are not doing our job to protect the most vulnerable among us."
Kyle McGowan testified in support of the bill on behalf of the Nebraska Council of School Administrators. He said school employees often are the first to notice mental and behavioral health problems in children but often need help from service providers in their community to address those problems.
"Having a systematic way to assure that we can help families get further assistance … is a great idea," McGowan said.
Colby Coash also testified in support on behalf of the Nebraska Association of School Boards. Many districts take the approach outlined in LB852, he said, but the bill would make the process uniform across the state.
Kyle Kinney, manager of the Nebraska Family Helpline, testified in support of the bill on behalf of Boys Town. Schools often serve as a focal point for health and social services, as well as cultural and recreational events, he said, so it is logical that schools are the first and maybe only place where families seek help for mental and behavioral health problems.
"Ensuring schools are equipped with the resources to connect children and families to the mental and behavioral health supports they need is key to healthy school environments and communities," Kinney said.
No one testified in opposition to the bill and the committee took no immediate action on it.