COVID-19 vaccine exemption advanced after cloture
A bill that would provide an exemption process for employer COVID-19 vaccine mandates advanced from select file Feb. 16 following a successful cloture vote.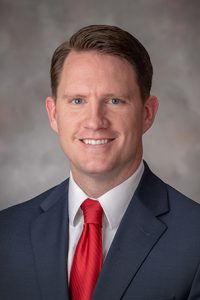 LB906, introduced by Blair Sen. Ben Hansen, would require the state Department of Health and Human Services to create and publish a form on its website to be filled out by employees seeking an exemption based either on a health care practitioner's recommendation or the individual's sincerely held religious belief, practice or observance.
The bill would apply to entities with one or more employees, including state agencies and other political subdivisions. The federal government, any corporation wholly owned by the federal government, Indian tribes and bona fide private membership clubs, other than labor organizations, that are exempt from federal taxation would be exempted from the bill's provisions.
Under LB906, employers could require unvaccinated employees to wear personal protective equipment or submit to COVID-19 testing at the employer's expense. The bill was amended on general file to allow Medicare-certified and Medicaid-certified providers or suppliers and federal contractors to require additional processes, documentation or accommodations as necessary to comply with federal law and Centers for Medicare and Medicaid Services regulations.
Sen. Mike Groene of North Platte offered an amendment during select file debate to remove the optional PPE and testing requirement for unvaccinated employees and the exemption for federal contractors.
Groene said that provision could result in employers discriminating against unvaccinated employees.
Hansen initially supported the amendment but later said he opposed it because conversations with health care associations had changed his mind.
The amendment failed on an 18-20 vote.
After four hours of discussion, Hansen moved to invoke cloture, which ends debate and forces a vote on the bill and any pending amendments. The motion was adopted on a 38-3 vote; 33 votes were needed. Senators then voted 7-28 to defeat an amendment from Omaha Sen. Megan Hunt that would have exempted businesses with fewer than 15 employees, and advanced LB906 to final reading 36-2.