Law enforcement recruitment, retention bills considered
Two measures heard in the Judiciary Committee Feb. 10 aim to recruit and retain law enforcement officers in Nebraska.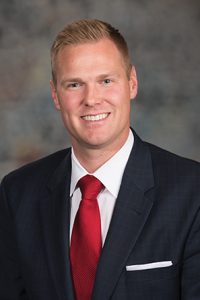 LB1271, introduced by Omaha Sen. Brett Lindstrom, states legislative intent to appropriate $1 million annually to the Nebraska Commission on Law Enforcement and Criminal Justice in an effort to recruit law enforcement officers from outside the state to relocate to Nebraska. 
Additionally, the bill would create a subcommittee of law enforcement officials to aid in recruitment, which would include organizations representing police officers from across the state as well as two members of the Police Standards Advisory Council and a member representing the Nebraska Attorney General's office.
"In Nebraska, we have seen an increase of law enforcement officers leaving the profession and most importantly, a decrease in the number of candidates applying to be law enforcement professionals," Lindstrom said.
He said support for law enforcement in Nebraska generally is strong, however, and could be used as a recruitment tool.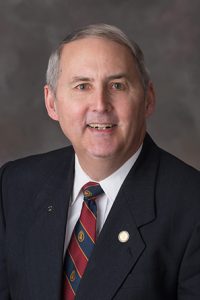 LB1270, introduced by Elmwood Sen. Robert Clements, states legislative intent to appropriate $10 million annually to the commission to create a two-tier grant program of incentive payments to attract and retain law enforcement officers in Nebraska.
Under the bill, tier one would provide a $1,000 incentive payment to a law enforcement officer who has been employed for one year beginning on or after the effective date of the bill. Tier two would provide a $2,000 incentive payment to an officer who has been employed for five years. The Nebraska Police Standards Advisory Council would administer the grant program and also could award funds to law enforcement agencies for hiring bonuses in certain situations. 
"The part of Nebraska hit especially hard is rural areas," Clements said. "Law enforcement agencies have had to evolve and get creative when it comes to recruiting officers, but now we have an opportunity for the state of Nebraska to assist them."
Lt. Nicholas Andrews, representing Omaha Police Chief Todd Schmaderer, spoke in support of LB1270. Omaha has seen almost 1,000 fewer law enforcement applicants over the last 10 years, he said.
"Over those 10 years, benefits have remained the same and pay has gone up, but we need more incentives to help fight the negative light [that] law enforcement is being put in," Andrews said.
Jim Maguire testified in favor of both bills on behalf of the Nebraska Fraternal Order of Police. Many officers hired in the 1990's under federal grants now are retiring, he said. 
"Other states and cities … are defunding their police. We need to find a way to recruit some of them and bring them to Nebraska," Maguire said.
Anthony Conner also spoke in support of both proposals on behalf of the Omaha Police Officers Association. He said LB1271 would give Omaha an opportunity to recruit from outside Nebraska – in other parts of the country where many officers feel a lack of respect and are looking to relocate.
"[In addition, LB1270] would create incentives to hopefully recruit and retain more officers," Conner said. "We have seen, even in Omaha, officers with less than five years [of experience] looking for other professions and that's the crisis that we're in right now when it comes to policing in this country."

Neil Miller spoke in support of LB1270 and LB1271 on behalf of the Nebraska Sheriffs' Association. Small law enforcement agencies also struggle with a lack of applicants, he said.
"It is a crisis and we are very concerned about where this is going to go if we don't get something done soon," Miller said.
No one testified in opposition to either measure and the committee took no immediate action on the bills.