Board ownership of wheat varieties considered
The state board that promotes Nebraska's wheat industry could own and sell wheat varieties under a bill heard Jan. 18 by the Agriculture Committee.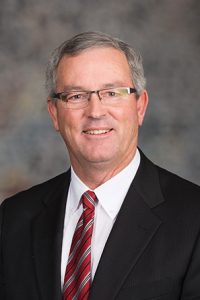 LB802, introduced by Venango Sen. Dan Hughes, would make several changes to the Nebraska Wheat Resources Act, which authorizes a 0.4 percent excise tax on wheat sold through commercial channels in the state.
Hughes's proposal would repeal the requirement that growers pay the checkoff when wheat is pledged or mortgaged as security for a federal price support program loan.
He said the federal Farm Service Agency collects the tax when growers use wheat as collateral for a loan and again when it is first sold, which requires later reimbursement to ensure producers are not double taxed. Under LB802, the tax would be collected only by the first purchaser when the wheat is sold.
The bill would require first purchasers to maintain a record of all settlements in which they did not collect the excise tax and report the number of bushels of wheat for which they did collect it.
Under Hughes's proposal, the tax would not be collected if wheat is sold as seed, a change that would reflect current practice, he said.
LB802 also would authorize the Nebraska Wheat Development, Utilization and Marketing Board to acquire ownership rights to any wheat variety and to develop, produce, market or sell seed for any wheat variety it owns.
The board also could partner with public or private entities to develop new wheat varieties, secure intellectual property rights relating to development of new varieties and produce and sell wheat for seed.
Chris Cullan, a Hemingford farmer and seed seller, testified in support of the bill. The wheat checkoff funds a University of Nebraska wheat breeding program that develops higher-yielding varieties suited to the state's climate and soil types, he said, but some Nebraska growers do not know about them due to a lack of marketing.
Cullan said LB802 would help promote Nebraska-developed wheat varieties and generate royalties that could be used to fund further research.
No one testified in opposition to the bill and the committee took no immediate action on it.