Lawmakers override veto; SNAP eligibility expanded
Senators voted May 26 to override a veto of a bill expanding eligibility for the federal Supplemental Nutrition Assistance Program, formerly known as food stamps.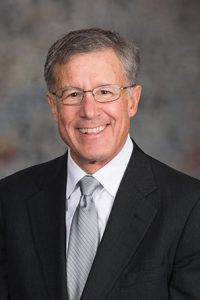 Nebraska families making up to 165 percent of the federal poverty level are eligible for SNAP benefits under LB108, introduced by Sen. John McCollister of Omaha. Previously, a family was eligible for the program with a gross income of 130 percent or less of FPL and an adjusted net income — after deducting expenses such as housing and child care — of 100 percent of FPL or less.
Expanded SNAP eligibility under the bill will terminate Sept. 30, 2023, when the gross income eligibility limit will return to the previous level.
SNAP benefits are funded entirely by the federal government and all administrative costs associated with LB108 will be covered through the federal American Rescue Plan Act.
Lawmakers passed the bill on a 33-11 vote May 20 and it took effect immediately.
Gov. Pete Ricketts expressed concern in his veto letter that the Legislature would continue the expanded eligibility after the scheduled expiration date, and that the bill would deter Nebraskans from returning to work as the state recovers from the pandemic.
"We should remove any incentives that would slow reopening, regrowth, re-employment and reconnecting," he said.
McCollister filed a motion to override the veto. He said SNAP recipients are required to be employed or in school unless they are disabled or caring for a child under the age of six or an elderly relative.
"SNAP benefits are efficient, effective and beneficial to all of our local economies," McCollister said. "There's no direct link between SNAP enrollment and the Nebraska unemployment rate."
Gering Sen. John Stinner supported the override motion, saying the bill would benefit the working poor and have "zero" fiscal impact on the state.
Also in favor of the override was Lincoln Sen. Adam Morfeld, who said 75 percent of SNAP recipients have a job, and that he benefitted from SNAP benefits as a child.
"I'm really glad that those benefits were there for my family because it allowed me to be able to go to school and think about school — and arithmetic, and science and social studies — instead of thinking of where my next meal was going to be," he said.
Sen. Steve Erdman of Bayard opposed the motion. He agreed with the governor that businesses in his district are struggling to find workers because benefit programs like SNAP are too generous.
"When government assistance and government programs are the company that you compete with, and you're a private business, you lose," Erdman said.
Also in opposition was North Platte Sen. Mike Groene, who said the pandemic-fueled economic crisis has ended and so should expanded benefit programs.
Senators voted 30-19 to override the veto. Thirty votes were required.