Paid family medical leave proposal fails to advance
Lawmakers debated a proposal May 10 that would guarantee paid leave to Nebraskans.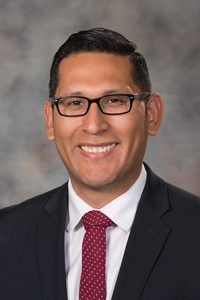 LB258, sponsored by Omaha Sen. Tony Vargas, would require employers with four or more employees to provide paid sick and safe leave. Under the proposal, employees would accrue at least one hour of paid leave for every 30 hours worked. Employees could earn up to 40 hours of paid leave per year, based on hours worked.
Even in the midst of a global pandemic, Vargas said, 70 percent of low-wage workers in the state have no sick days available to them.
"[Thinking] critically about investments and how to grow the workforce will be key to economic prosperity in the coming years," he said. "The provisions of LB258 are supported by many Nebraskans and desperately needed by our workforce."
Qualifying employers would be required to allow an employee to use his or her paid sick and safe leave for a mental or physical illness, injury or health condition, to care for an ill family member or for an absence due to domestic abuse, assault or stalking—including psychological treatment or legal services.
Employees would be eligible to use accrued leave 60 days after beginning employment. Any unused leave time would carry over at the end of the year, but an employee could use only 40 hours of paid leave annually.
An employer with a comparable paid sick time policy would be eligible for an exemption from the bill's provisions.
Under an amendment offered by Vargas, the provisions of LB258 would apply only to employers with 50 or more employees.
Omaha Sen. John Cavanaugh supported the bill. Without employment protections for paid leave, he said, individuals will leave the workforce and either have to file for government assistance or reenter the workforce with significant setbacks.
"If we're trying to create a climate where we're incentivizing people to work and remain working and to advance in their career, we need to create structures in place that contemplate these sorts of 'hiccups' that can upset their progress and their continued employment," Cavanaugh said.
Also speaking in support of LB258 was Lincoln Sen. Adam Morfeld. He said concerns that workers would take advantage of employers under the bill's provisions were unfounded.
"I think there's a fear that if you provide some kind of benefit that people are just going to automatically abuse it," Morfeld said. "In my experience as an employer … that's simply not been the case."
The Vargas amendment failed on a 19-16 vote. Twenty-five votes were needed.
Vargas said previous versions of the proposal have not advanced in the Legislature due to concerns that paid leave would negatively impact small businesses. He expressed frustration that opponents of LB258 did not engage in the debate so that he could address those concerns directly.
A second amendment offered by Vargas would change the earned leave time from paid to unpaid. It also was rejected by lawmakers on an 18-14 vote.
LB258 failed to advance from general file on a 17-20 vote. Twenty-five votes were needed.