Changes to state truancy statutes advanced
Students with excessive school absences could receive additional resources under a bill advanced from general file May 10.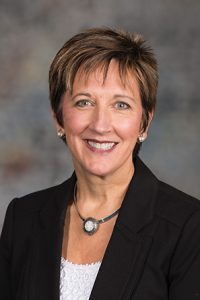 In 2010, the Legislature passed a bill requiring school districts to report cases to a county attorney when a student has been absent at least 20 days per year, whether the absences are excused or unexcused.
Under LB568, sponsored by Lincoln Sen. Patty Pansing Brooks, excessive absenteeism would no longer be an independent basis for a juvenile court action. It could, however, still be considered as a factor in other juvenile cases.
The bill also would replace official references to "truancy" with "excessive absenteeism."
Pansing Brooks said most of the juveniles in the juvenile probation system enter it because of truancy violations.
"Excessive truancy is most frequently coupled with problems going on in the home," she said. "We can better solve these problems more effectively without sending these cases through the courts."
Under LB568, juveniles could be referred to pretrial diversion programs and receive services to address their needs or those of their families. The bill would increase an appropriation to the Community-based Juvenile Services Aid Program from $5 million to $10 million to fund those expanded diversion services.
A Judiciary Committee amendment, adopted 25-11, would decrease the annual funding to its original level of $5 million until fiscal year 2022-23. Funding would increase to $8.5 million in FY2023-24 and each subsequent fiscal year.
Omaha Sen. Steve Lathrop said the bill would be an important reform of a statute that was "the right idea, wrong approach."
"This isn't about being 'soft' on kids," he said. "This is about being smart with our resources and dealing with the fundamental, basic problem on a child-by-child basis instead of engaging the juvenile courts and county attorneys."
Pansing Brooks offered an amendment that would create a new position within the Nebraska Crime Commission charged with developing regulations for diversion programs and assisting in the review of applications for grant funding.
The amendment also would expand eligibility for grant funding to programs that serve families of juveniles who are experiencing excessive absenteeism, and allow aid not distributed to counties to be used for statewide programs to benefit individual counties and the state's Indian tribes.
Omaha Sen. Terrell McKinney spoke in support of LB568. Many youth with excessive absences are dealing with underlying issues in their home lives, he said.
"I do not believe that just because a student is truant, that they should end up in the justice system," McKinney said. "We should be doing more to focus on … those kids and their needs."
Also speaking in support of the bill was Sen. John Cavanaugh of Omaha. He said engagement with the justice system, especially at a young age, can "desensitize" individuals, causing long-term harm.
"If we can push off the date at which a child … finds their way into the justice system — if we can prevent them from ever entering the justice system — we can decrease the likelihood that they get into the adult [justice] system," Cavanaugh said.
Sen. Julie Slama of Peru opposed the bill. Excessive absenteeism often is the first sign that something is wrong with a young person, she said, so early intervention is important.
"We're eliminating a great tool for the courts to step in and intervene in a juvenile's life when they start skipping school but before their behaviors start escalating," Slama said.
Senators voted 25-12 to adopt the Pansing Brooks amendment.
North Platte Sen. Mike Groene also opposed LB568. He offered an amendment that would strike the bill's original provisions. Instead, the amendment would alter existing law to allow more restrictions on juveniles participating in truancy diversion programs, including driving restrictions, mandatory drug testing, electronic tracking and monitoring.
The current truancy system works well, Groene said, and LB568 would create more unneeded government bureaucracy.
Bayard Sen. Steve Erdman supported the Groene amendment but opposed the bill. He said he would resist any attempt to "soften" truancy laws that serve an important purpose.
"[It's] to make young people go to school … to offer instruction so young people can become educated and not wind up in our justice system," Erdman said.
The Groene amendment failed on an 18-14 vote. Senators then voted 25-19 to advance LB568 to select file.