Tribal health center funding clears first round
Lawmakers advanced a bill to select file April 27 to provide state funds to one of Nebraska's federally qualified health centers.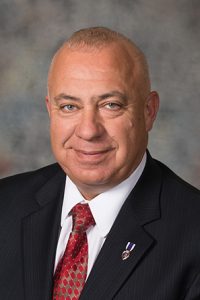 LB185, as introduced by Gordon Sen. Tom Brewer, would appropriate $700,000 in general funds in fiscal year 2021-22 and FY2022-23 to the state Department of Health and Human Services to provide funding to the Fred LeRoy Health and Wellness Center in Omaha.
Brewer said the tribally owned, federally qualified health center was established in the 1990s by the Ponca Tribe of Nebraska and provides medical, dental, behavioral and public health services to individuals who are eligible for Indian health services.
The Ponca Tribe does not have tribal land, Brewer said, and the Fred LeRoy Health and Wellness Center serves the tribal community on such important health issues as maternal health, obesity and diabetes management.
The clinic's federal funding is limited, he said, and LB185 would ensure state funding similar to that provided to Nebraska's seven other FQHCs.
An Appropriations Committee amendment, adopted 43-0, would reduce the amount to $531,000 in each of the next two fiscal years. Gering Sen. John Stinner, chairperson of the committee, said the change would bring the appropriation to a level comparable to the amount provided to other FQHCs in Nebraska.
Omaha Sen. Tony Vargas supported the bill. The Appropriations Committee has worked for the last several years to ensure equitable funding for Nebraska's federally qualified health centers, he said, and LB185 would further that goal.
"[FQHCs] serve a high-uninsured population and a high-need population and they are an asset to our communities across the state," Vargas said.
Senators advanced LB185 to select file on a 41-0 vote.