Fines for late reports advanced
Cities, counties and other political subdivisions in Nebraska could be fined for filing late reports with the state under a bill advanced from general file March 9.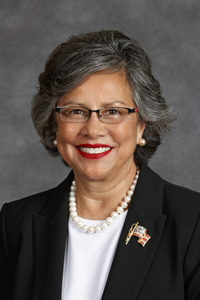 Government entities that fail to file required reports with the state auditor of public accounts could be fined $20 a day — up to $2,000 total per filing — under LB368, introduced by Bellevue Sen. Rita Sanders.
Sanders said 309 reports were filed late in the 2019 fiscal year and 19 subdivisions have yet to file for that year.
"Chasing these reports down can be frustrating and expensive for the auditor's office and it prevents the public from seeing the results of an audit in a timely manner," she said. "There's currently no enforcement mechanism for those that choose to ignore the set deadline."
Norfolk Sen. Michael Flood supported the bill, saying it would make political subdivisions better stewards of taxpayer dollars.
"If you've got some renegade or lazy or non-conforming board that doesn't think they're subject to the transparency requirements of the auditor's office, there should be some accountability," he said.
Sen. Mike Groene said he supported giving the state auditor the flexibility to impose a fine on subdivisions that are negligent while possibly waiving fines for those that file late due to an oversight.
Lawmakers adopted a technical amendment 36-0 and advanced LB368 to select file on a 37-0 vote.