All schools would incorporate multicultural education
Nebraska public and private schools would incorporate multicultural education into their instructional programs under a bill heard Feb. 16 by the Education Committee.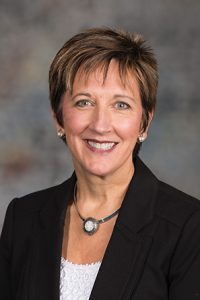 Currently, each public school district is required to incorporate studies related to the culture, history and contributions of African-Americans, Hispanic Americans, Native Americans and Asian Americans into their K-12 curriculum.
Under LB359, introduced by Lincoln Sen. Patty Pansing Brooks, multicultural education also would incorporate the histories, perspectives and contributions of those groups and reflect the "diverse races and cultures of all persons in Nebraska and the United States of America."
The bill would require each school district, in consultation with the state commissioner of education, to incorporate multicultural education into its elementary, middle and secondary instructional programs. That requirement also would apply to each private, denominational and parochial school approved or accredited by the state Department of Education beginning with school year 2022-23.
Pansing Brooks said the proposed updates are in keeping with changes in the state's demographics. More than one-third of Nebraska's pre-kindergarten student population identifies as a race other than Caucasian, she said, while the state's current population is approximately 88 percent Caucasian.
"As we become more diverse, we also become more sensitive to the ways in which our education curriculum incorporates that diversity," Pansing Brooks said. "Students need to understand how multicultural issues shape who we are."
Under LB359, schools that do not provide evidence annually that multicultural education is included in their curriculum would lose their accreditation or approval status.
The bill also would require the department to hire a full-time consultant trained and experienced in the field of multicultural education.
Barbara Baier, a Lincoln Public Schools board member, testified in support of the proposal. She said a full-time consultant could help school districts ensure that their multicultural education plans match best practices and reflect state goals.
Judi gaiashkibos, executive director of the Nebraska Commission on Indian Affairs, also testified in support. She said hiring a full-time specialist would ensure that each culture is included in a school district's curriculum in a respectful and meaningful way.
She also supported a proposed change that would require the commissioner, rather than the department, to design a system to evaluate multicultural education and report on that evaluation to the Legislature.
"[LB359] gives the commissioner that authority he needs and the accountability the bill needs," gaiashkibos said.
Also in support was Anne Hunter-Pirtle, executive director of Stand for Schools. She said the incorporation of multicultural education has been correlated with a potential to reduce the incidence of bullying and increase the degree of student self-efficacy and personal resilience.
Jeremy Ekeler, associate director of education policy at the Nebraska Catholic Conference, gave neutral testimony on LB359. He said the Catholic church values multicultural education but opposes state mandates for Catholic schools, which already teach multicultural education through study of the church's history and state social studies standards.
No opponents appeared at the hearing and the committee took no immediate action on the bill.