National Guard grave markers considered
Certain members of the Nebraska National Guard could receive a military grave marker under a bill considered Feb. 11 by the Government, Military and Veterans Affairs Committee.
Under LB261, introduced by Elkhorn Sen. Lou Ann Linehan, a guard member who served on or after July 1, 1973, or served in active duty or reserve federal service would be eligible. The bill would remove a requirement that a guard member have served during wartime to receive a marker.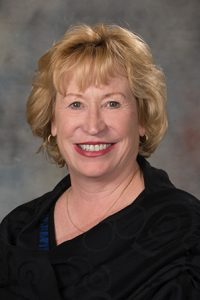 Linehan said she was surprised to learn that not all guard members are eligible for a marker. Current law sends a message that, "somehow, you're not as deserving as those who got deployed," she said.
Allison Himes testified in support of the bill. She said her family was unable to obtain a military marker for her brother, who died in 2017 after serving in the National Guard.
"If you were not called up by the president you're not entitled to any sort of recognition in terms of a burial marker," Himes said.
Ryan McIntosh of the National Guard Association of Nebraska also testified in support. He said current law excludes individuals who have served for many years in the Nebraska National Guard.
"LB261 is a simple solution to this," McIntosh said.
No one testified against LB261 and the committee took no immediate action on it.