Vaccination opt-out sought
Nebraskans would not be required to comply with a mandatory vaccination order under a bill considered Feb. 4 by the Health and Human Services Committee.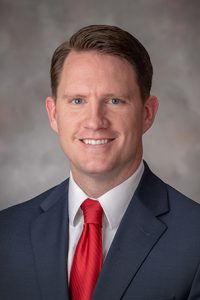 LB643, introduced by Sen. Ben Hansen of Blair, would allow individuals to refuse a mandatory vaccination directive issued by the state of Nebraska, either for themselves or their children, and would allow companies to refuse such an order for their employees.
There currently are no such general mandates in the state, but Hansen said he wants to stop such an effort before it starts.
"This legislation is in no way against vaccines, or the COVID-19 vaccine," Hansen said. "This is more saying that the state doesn't have the right to inject anything into our bodies, mandatorily."
Robert Borer testified in support of LB643. He said compulsory vaccinations violate human rights and that government shouldn't be allowed to practice medicine.
"We have a fundamental right to make our own health care decisions," Borer said. "Consent is the antithesis of compulsion."
Bonni Meckel, a registered nurse, testified in support, saying vaccines are a one-size-fits-all treatment that can have serious side effects. Meckel said she is "morally, legally, ethically" bound to tell patients that they are not required to take a course of treatment with which they aren't comfortable.
"I can encourage, I can education, but it is not my business nor my choice," she said.
Also speaking in support was Stephanie Remus. She said she does not oppose anyone choosing to get a vaccine, but that she wants the same ability to choose not to do so.
Dr. Michelle Walsh, President of the Nebraska Medical Association, testified in opposition to the bill. As written, LB643 would last in perpetuity — beyond the current COVID-19 pandemic — and would limit the state's ability to ensure public health, she said.
"If this bill were adopted, it would result in an increase in preventable diseases that children are currently immunized for and a substantial drop in immunization rates," Walsh said. "This would have the effect of raising the risk of future types of preventable disease outbreaks which have been under control for decades."
Cora Schrader, testifying on behalf of the Nebraska Nurse Practitioners, also opposed the bill. In written testimony, she said vaccinations have greatly reduced cases of deadly disease and that numerous studies have shown them to be safe. LB643 would increase vaccine hesitancy, Schrader said.
"Changing the mandate to allow more vaccine refusal will lower the high vaccination rate in Nebraska," she said.
The committee took no immediate action on the bill.