Bill would change certain vaccination requirements
Vaccination requirements at child care facilities licensed under the Child Care Licensing Act in Nebraska would be updated under a bill considered by the Health and Human Services Committee Feb. 4.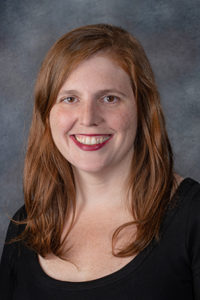 Under current law, children attending licensed facilities can be exempted from immunization requirements for medical reasons or through parental objection. LB447, as introduced by Omaha Sen. Machaela Cavanaugh, would eliminate the parental objection option.
The bill also would require the state Department of Health and Human Services to establish a database for immunization records accessible by child care providers.
At the hearing, Cavanaugh said she would offer an amendment to allow a parent to cite a religious objection for not vaccinating their child. She said this would align the bill with the state's school immunization rules.
"LB447 does not change the immunizations that a child is recommended [to have] to enter a day care or school. LB447 does not address the COVID-19 vaccination in any way," Cavanaugh said. "The goal of LB447 is better record keeping regarding immunization records of children."
Dr. Michelle Walsh, president of the Nebraska Medical Association, testified in support of the bill. She said 97 percent of Nebraskans vaccinate their children, but the number of parents opting out has increased in recent years. At the same time, the amount of misinformation about vaccines has increased, she said.
"Child care facilities would benefit greatly from this bill, knowing that they are providing a safer place for children," Walsh said.
Kane Maly testified against the bill. He said it is wrong that adults can choose not to receive a vaccine but can't make the same decision for their children.
"Parents have been trusted in every aspect of their child's life to choose what is best," Maly said.
Raegan Hain also spoke in opposition to LB447. She said the proposed amendment was insufficient to win her support and that parents should be able to opt-out of a vaccine for their children without a reason.
"I am not anti-vaccine, but I am pro-choice when it comes to allowing parents to make those choices for their children based on their own personal beliefs," Hain said.
Also testifying in opposition was Bethany Soflin. Parents care more about their children than any medical professional, she said, and therefore deserve to manage their child's health care.
The committee took no immediate action on LB447.