Bills would address youth center issues
The Health and Human Services Committee heard testimony Feb. 3 on three bills, each introduced by the committee, concerning youth rehabilitation and treatment centers.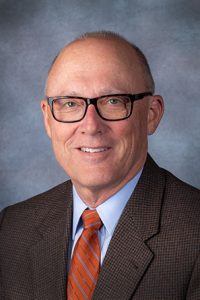 LB429 would require the state Department of Health and Human Services to give notice to the Legislature before making substantial changes to facilities and programs under the jurisdiction of the Office of Juvenile Services. Proposed changes could not be implemented until the Legislature reviews the proposal.
The bill is a response to the closure of YRTC-Geneva in 2019, after what committee chairperson Sen. John Arch of La Vista called a "multiple system failure."
"The purpose of this legislation is to ensure that the Legislature isn't caught by surprise as it was with the crisis in August 2019," Arch said.
Inspector General for Child Welfare Jennifer Carter spoke in support of LB429. She said DHHS implemented numerous significant changes in the past, complicating oversight of YRTCs.
"There were many, many changes and it created a good deal of instability in the system," Carter said. "Many of them were significant changes and yet there really wasn't any legislative action or policy change driving it."
Larry Kahl, chief operating officer of DHHS, testified in opposition to LB429. He said the bill would limit the department's ability to respond to conditions at YRTCs.
"There are no exceptions for emergency situations," Kahl said. "LB429 also does not define what would be considered a substantial change. This could result in DHHS and the Legislature operating under different understandings."
Also considered was LB428, which would require that educational programs offered at YRTC remain accredited by the Nebraska State Board of Education and ensure that YRTC residents receive an education equivalent to that offered to students in Nebraska's public schools.
Arch said the bill was just a start on improving the education of YRTC students.
Nebraska Commissioner of Education Matt Blomstedt testified in support of LB428. He said the bill would guarantee that academic credits earned at a YRTC would transfer to any public school in Nebraska. That hasn't always happened in the past, he said, forcing students to retake classes upon their return to public school.
No one testified against LB428.
Finally, LB425 would require DHHS to hire a consultant to perform a needs assessment and cost analysis of an inpatient adolescent psychiatric unit at the Lincoln Regional Center. The assessment would be submitted to the committee by Dec. 15, 2021.
Arch said YRTCs currently are not equipped to care for youth with severe mental illness and individuals who need that type of care have not received it.
No one appeared at the hearing to testify on LB425 and the committee took no immediate action on any of the bills.