Additional police oversight sought
The state's two largest police departments would be subject to citizen oversight boards under a bill considered Feb. 2 by the Urban Affairs Committee.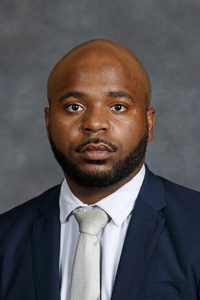 LB515, introduced by Omaha Sen. Terrell McKinney, would adopt the Municipal Police Oversight Act. The bill would require metropolitan and primary class cities to appoint a citizen oversight board to monitor, investigate and evaluate police standards and practices.
Currently, Omaha is the state's only metropolitan class city and Lincoln is the lone primary class city.
Under the bill, a board — consisting of seven members, none of whom may be affiliated with law enforcement — would have the authority to:
• investigate complaints and grievances filed by citizens against a police department;
• investigate all shootings involving police officers;
• identify instances of police misconduct and report findings and recommendations to the mayor, city council and all federal and state registries of police misconduct;
• investigate alleged mistreatment of citizens by police officers;
• provide the police department with evidence in support of any criminal or disciplinary proceedings or other management actions;
• provide citizen feedback to the police department; and
• monitor, investigate and evaluate policing standards, patterns and practices of the police department.
McKinney said the bill would promote transparency and repair the relationship between law enforcement and communities that do not trust the police.
"As a Black man, I was taught by the age of five how I needed to act, not if, but when I encountered a police officer," McKinney said. "I've been frisked and searched for guns and drugs that I never had and then allowed to proceed to my destination once those items were not found. I've been assaulted by officers from which I have permanent scars on my head."
Spike Eickholt of the ACLU of Nebraska testified in support of LB515. He said an oversight board would be independent from a city's police department and have subpoena power, enabling it to have meaningful oversight authority.
"[The bill] really aspires to the best practices when it comes to having regulatory agencies looking at police departments," Eickholt said.
Omaha Police Chief Todd Schmaderer testified in opposition. Schmaderer disagreed that the bill follows best practices for oversight, which he said he strongly favors.
"The litmus test for any oversight committee is: do they change the quality of policing?" Schmaderer said. "Civilian boards will historically administer less discipline than the chief will."
Schmaderer added that nearly 40 Omaha police officers have been dismissed since he became police chief in 2012.
Jim Maguire of the Omaha Police Officers Association also testified against LB515, calling it an overreach. He said internal investigations, county attorneys, city councils, county boards and numerous other entities already provide adequate oversight.
"This bill undermines the authority of the internal affairs department. It also undermines the authority of the police chief," Maguire said.
Brian Jackson, acting Lincoln Police Chief, also spoke in opposition. He said Lincoln already has a nine-person citizen board that acts as a liaison between police and residents. LB515 would be an unnecessary, unfunded mandate for the city, Jackson said.
The committee took no immediate action on the bill.