New timeline requirements proposed for abandoned vehicles
Nebraska law enforcement would be required to make timely abandoned vehicle reports under a bill heard Feb. 2 by the Transportation and Telecommunications Committee.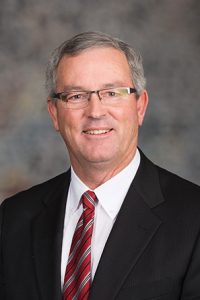 Currently, when an abandoned vehicle is towed, the towing company must notify any lienholder on the title, as well as the owner, within 15 business days. LB616, sponsored by Venango Sen. Dan Hughes, would require the law enforcement agency with jurisdiction also to follow the notification requirements.
Hughes said that it is not uncommon for a tower to have a vehicle on their lot for an extended period of time while waiting for law enforcement to give notice to the last owner of the vehicle or lienholder.
"In the meantime, the vehicle is taking up space in the tower's lot and the tower is not being financially compensated or recouping any of the towing charges," Hughes said.
Jo Hitz, representing the Professional Towing Association of Nebraska, spoke in support of the bill. She said it would expedite the processing of vehicles and free up lot space for towers.
"Law enforcement does currently provide notification to previous owners and lienholders on vehicles that have been towed," Hitz said. "The problem is that they're not confined to any time constraints so therefore it's open ended on their part as to whenever they process the vehicles."
The bill also would increase the value of an abandoned vehicle from $250 to $500.
No one testified in opposition to LB616 and the committee took no immediate action on it.