Language assessment program for deaf children approved
Senators approved a bill Aug. 11 that requires special language assessments for children who are deaf or hard of hearing.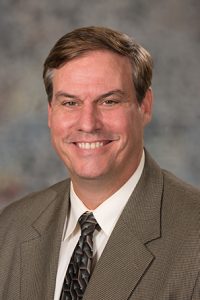 LB965, introduced by Omaha Sen. Mike McDonnell, requires the state Department of Education, in collaboration with the Nebraska Commission for the Deaf and Hard of Hearing, to establish and coordinate a language assessment program for children who are deaf or hard of hearing.
The program will assess, monitor and track the language developmental milestones of those children from birth through age five.
Under the proposal, language assessments will be given as needed to each child under 6 who is deaf or hard of hearing in compliance with the state Special Education Act and the federal Individuals with Disabilities Education Act.
The bill requires the department and the commission to publish a joint annual report specific to language and literacy developmental milestones of children who are deaf or hard of hearing relative to their peers who are not deaf or hard of hearing. The department and commission will publish the report on their respective websites and submit it to the Legislature.
The commission will appoint a 14-member committee to advise it on all aspects of the language assessment program. On or before July 1, 2022, the committee will develop specific action plans and make recommendations necessary to implement the program.
The bill includes provisions of LB839, sponsored by Lincoln Sen. Anna Wishart. Under those provisions, the Legislature declares that Nebraska recognizes American Sign Language as a separate and distinct language.
They also allow the department to provide for the teaching of ASL in schools. If a school offers a course in ASL, it must be offered to all students and may be used for world language credits.
Similarly, any postsecondary institution may offer an elective course in ASL, and any credits earned may be used for world language credits if recognized as such by the institution.
LB965 passed on a vote of 48-0.