Bill to ban abortion procedure advanced after successful cloture vote
Lawmakers gave first-round approval Aug. 5 to a bill that would ban a specific abortion method in Nebraska.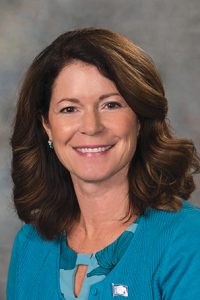 Following extended debate on procedural motions related to the legislative agenda, senators resumed debate on LB814, which previously was discussed on general file July 30. Introduced by Lincoln Sen. Suzanne Geist, the bill would ban "dismemberment" abortion except in emergency situations.
The bill defines a dismemberment abortion as a procedure in which a person purposely dismembers and extracts a living fetus from the uterus using clamps, forceps or similar instruments. It would not apply to an abortion in which suction is used to dismember a fetus, or removal of a fetus that already is dead.
The majority of Nebraskans support ending the "barbaric" practice of dismemberment abortion, Geist said, including both liberals and conservatives.
"I disagree with people who say that this is not important to the people of Nebraska," she said. "There are pro-choice women and men who support this."
LB814 also would allow for professional injunctions and civil action against any abortion provider found to be in violation of the bill's provisions.
The intentional and knowing performance of the procedure—unless performed due to a medical emergency—would be a Class IV felony, punishable by up to two years imprisonment with 12 months post-release supervision, a $10,000 fine or both.
Creighton Sen. Tim Gragert supported the bill, calling it one of the most important proposals to come before the Legislature.
"My wife and I were recently blessed with our fourth grandchild," Gragert said. "I would hate to see anyone miss out on that amazing experience."
Omaha Sen. Megan Hunt filed a motion to indefinitely postpone the bill, which would end consideration of it for this session. She said that when someone decides to end a pregnancy, their care should be safe, affordable and free from punishment or judgment.
"The courts have already recognized that there are no workarounds that could make a [dilation and extraction abortion] ban constitutional," Hunt said. "These are points that the Supreme Court has not wavered on for 40 years."
Bennington Sen. Wendy DeBoer said that even though the provisions of LB814 would apply only to a small number of abortions in Nebraska, she could not support it.
"All constitutional rights are equally protected for each person in the United States," she said. "I can't in good conscience knowingly vote for a bill that violates the Constitution of the United States."
After three hours of debate, Geist filed a motion to invoke cloture, or cease debate and vote on the bill. The motion succeeded 34-11. Thirty-three votes were needed.
Senators then voted 6-32 to reject Hunt's motion to indefinitely postpone LB814 and 34-9 to advance the bill to select file.