Affordable housing bill advanced
A bill that would expand availability of certain types of housing advanced to select file Aug. 3 after discussion spanning several days.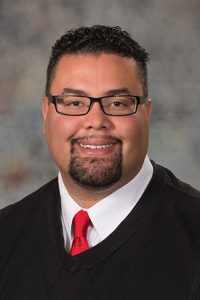 LB866, as introduced by Omaha Sen. Justin Wayne, would adopt the Density Bonus and Inclusionary Housing Act. The bill would incentivize affordable housing projects through residential density increases, regulatory concessions and incentives for housing developments that include a certain percentage of income-restricted rental units.
An Urban Affairs Committee amendment, adopted 31-0, replaced the original bill. Wayne said the amendment included concepts from his bill combined with ideas from LB794, originally introduced by Lincoln Sen. Matt Hansen. The amendment would require Nebraska cities with populations greater than 20,000 to submit a report every two years, beginning July 1, 2021, to the Urban Affairs Committee detailing their efforts to incentivize affordable housing.
The report would include an overview of the city's residential zoning requirements, percentage of residential areas zoned for multi-family housing, a five-year history of new residential construction and residential units annexed and an estimate of per unit housing costs.
In addition, all cities with populations greater than 50,000 would be required to adopt an affordable housing action plan by Jan. 1, 2023, and all cities with populations between 20,000 and 50,000 would be required to adopt an affordable housing action plan by Jan. 1, 2024.
Cities that do not comply would be required to adopt a default housing plan to allow development of "middle housing" in areas currently zoned for single-family residences. Middle housing includes duplexes, triplexes, quadplexes, cottage clusters and townhouses.
Hansen said the bill would help fill a gap between single-family houses and apartment buildings.
"Housing affordability, I've heard time and time again, is a critical issue," he said.
Sen. Mark Kolterman of Seward supported the amended bill, saying it would help lawmakers make better decisions.
"It gives the [Urban Affairs] Committee a lot more information about what's taking place in our municipalities and what's happening from a housing perspective," he said.
Lincoln Sen. Adam Morfeld introduced an amendment during debate July 27 that would allow a municipality to declare a moratorium on evictions and foreclosures to protect the public welfare from the spread of a virus or infectious disease, such as the current COVID-19 pandemic.
"All Nebraskans deserve a safe place to call home, particularly during a crisis," Morfeld said.
The amendment was ruled not germane to the underlying bill by the presiding officer. Morfeld challenged that ruling, which was upheld by lawmakers on a 19-30 vote. Twenty-five votes were needed to overrule the presiding officer.
Lawmakers advanced LB866 to select file on a 28-5 vote.