Secretary of state fee increase advanced
Lawmakers gave first-round approval July 21 to a measure that would change a number of business administrative fees collected by the Nebraska secretary of state's office.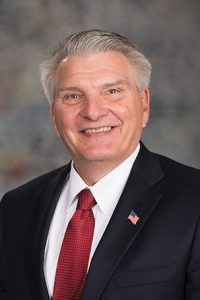 LB910, sponsored by Gering Sen. John Stinner, would consolidate cash funds administered by, and restructure fees assessed by, the secretary of state's office. The bill would create the Secretary of State Cash Fund by transferring the balances of the existing Administration Cash Fund, Corporation Cash Fund, Nebraska Collection Agency Fund, Secretary of State Administration Cash Fund and the Uniform Commercial Code Cash Fund.
Stinner said the bill would shift the business administration functions of the secretary of state's office to more of a user fee model.
"Most of these fees have not been changed for more than 20 years," Stinner said.
LB910 advanced to select file on a 32-0 vote.