Tax form change for NEST contributions advanced
Nebraska taxpayers could direct state income tax refunds to their Nebraska Education Savings Trust Plan accounts under a bill advanced from general file March 4.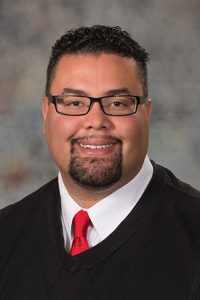 NEST provides tax-advantaged 529 accounts meant to encourage saving for postsecondary education costs. An account's participant, or registered owner, is eligible for a state income tax deduction for contributions they make, up to $5,000 for those married filing separately and $10,000 for other filers.
As introduced by Omaha Sen. Justin Wayne, LB865 would allow a participant to reduce their federal adjusted gross income by the amount their employer contributes to their account.
It also would prohibit any government program administered by a state agency that provides benefits or aid to individuals based on financial need from taking employer contributions into account when determining a person's income.
Wayne introduced an amendment, adopted 39-0, that would remove those provisions, which he said are included in LB1042, introduced by Gretna Sen. Andrew La Grone.
The remaining provisions of LB865 would require the state tax commissioner to include space on the individual income tax return form, beginning with tax year 2021, in which the taxpayer may designate any amount of a refund as a contribution to their NEST account.
The tax commissioner would determine the amount of designated contributions, and the state treasurer would transfer the amount from the state's general fund to the College Savings Plan Program Fund for deposit into the appropriate accounts.
The state Department of Revenue estimates that 5 percent of total refunds will be directed to NEST accounts, which would decrease general fund revenue by approximately $641,000 in fiscal year 2022-23.
LB865 also would modify the definition of "matching contribution" for purposes of a program in which the state treasurer provides incentive payments to employers that make matching contributions to employees' NEST accounts.
Lawmakers voted 38-0 to advance the bill to select file.