State holiday honoring Native Americans amended, advanced
The second Monday in October would be known as Indigenous Peoples' Day and Columbus Day in Nebraska under a bill advanced from general file March 4.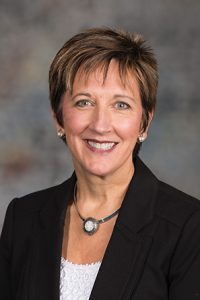 LB848, as introduced by Lincoln Sen. Patty Pansing Brooks, would have replaced Columbus Day with Indigenous Peoples' Day. A Government, Military and Veterans Affairs Committee amendment, adopted, 44-0, instead would merge the two holidays.
Pansing Brooks said the compromise was "not perfect" but necessary to move the bill forward. The combined holiday would honor Nebraska's first residents, she said.
"I brought LB848 to keep this Nebraska history alive and to give our state an opportunity to have an important day of reflection on the contributions of our first people," Pansing Brooks said.
Sen. Tony Vargas of Omaha supported the bill, saying he appreciated the compromise Pansing Brooks offered. Several Italian Americans from Vargas' south Omaha district opposed abandoning Columbus Day during the bill's committee hearing, he said.
"People really did identify with Columbus Day as Italian Americans. They felt a personal connection," Vargas said.
Sen. Mike Groene of North Platte said the bill was unnecessary because the federal government recognizes Native American Heritage Day on the day after Thanksgiving.
"Let the Native Americans have their day. Let the Italians have their day," Groene said.
Sen. Tom Brewer of Gordon introduced an amendment, adopted 45-0, to include provisions of LB849, also introduced by Pansing Brooks. The amendment would extend eligibility for the Bridge to Independence Program to Native American youth who have reached the age of majority under tribal law. The program is a system of supports for older teenagers and young adults who are at or near the end of their time in foster care.
Eligibility for the program begins at 19—the age of majority in Nebraska—and Pansing Brooks said some native youth age out of the tribal foster care system at 18, leaving them without services for a year.
Following adoption of the Brewer amendment, LB848 advanced to select file on a 43-0 vote.