Bill would ban certain officeholder advertising
A bill to extend the prohibition on Nebraska's constitutional officers using state money on advertising and promotional materials that refer to the officeholder by name was considered Feb. 21 by the Government, Military and Veterans Affairs Committee.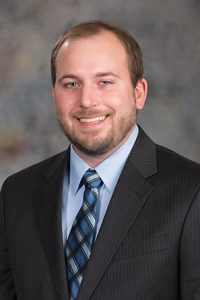 Currently, Nebraska's governor, lieutenant governor, secretary of state, state treasurer, attorney general and state auditor may not use their name in advertising paid for with state funds during gubernatorial election years. LB982, introduced by Lincoln Sen. Matt Hansen, would extend the ban to every year.
Prior to the current ban, established in 2002, there was an increase in constitutional officeholder advertising in a way that was "indistinguishable from campaign ads," Hansen said.
"The self-promotional aspect is what gave incumbents an unfair advantage," he said.
Jack Gould of Common Cause Nebraska testified in support of the bill. He said State Treasurer John Murante spent $600,000 in 2019 on "somewhat questionable" television ads to promote the office's unclaimed property division.
"The ads were not directly involved with disclosing lost property," Gould said.
There was no opposition testimony on LB982 and the committee took no immediate action on it.