Bill would ban abortion procedure
Members of the Judiciary Committee heard testimony Feb. 20 on a bill that would ban a specific abortion method in Nebraska.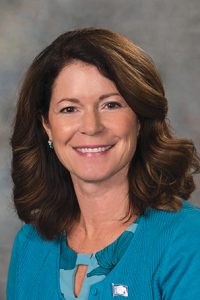 LB814, introduced by Lincoln Sen. Suzanne Geist, would ban "dismemberment" abortions except in emergency situations. The bill defines a dismemberment abortion as a procedure in which a person purposely dismembers and extracts a living fetus from the uterus using clamps, forceps or similar instruments.
The bill would not apply to an abortion in which suction is used to dismember a fetus, or removal of a fetus that is already dead.
The proposed ban is not a judgement or indictment of women who seek an abortion, Geist said, it simply restricts a particular procedure.
"Regardless of our individual opinions on abortion, I think we can agree that no living creature—and certainly no human being—should be subject to this barbaric act in the name of women's health," she said.
LB814 also would allow for professional injunctions and civil action against any abortion provider found to be in violation of the bill's provisions.
The intentional and knowing performance of the procedure—unless performed due to a medical emergency—would be a Class IV felony, punishable by up to two years imprisonment with 12 months post-release supervision, a $10,000 fine or both.
Kathi Aultman, a retired OB-GYN who previously performed the procedure, spoke in support of the bill. There is a large body of evidence to support the fact that a fetus can feel pain at 20 weeks, she said, but new studies indicate it may be as early as 12 weeks.
"[The bill] prevents the infliction of needless pain and suffering on innocent human beings and preserves the integrity of the medical profession," Aultman said. "A major benefit is that it would spare mothers the agony and guilt of knowing that their child was torn limb from limb while it was alive."
Karen Bowling, executive director of the Nebraska Family Alliance, also supported LB814. Fetuses are not puzzles to be pieced back together after an abortion, she said, they are babies deserving of love and compassion.
"Dismembering a live, preborn baby limb by limb shocks the conscience of Nebraskans," Bowling said. "It compels us to ask why should our state law sanction such a brutal, barbaric procedure?"
Opposing the measure was Jody Steinauer, an OB-GYN and professor. LB814 is not about patient safety or helping a physician provide quality medical care, she said, but is a ban on a very safe method of abortion.
"If this bill became law, it would make it a crime for doctors like me who use our best medical judgment when treating our patients," Steinauer said. "It would go against my medical oath to not be able to offer the safest possible method of abortion to my patients in the second trimester."
Tiffany Joekel, representing the Women's Fund of Omaha, also opposed the bill. It is critical that a woman is able to consult a highly trained medical professional who can assess her needs and provide the best medical judgment, she said.
"Fundamentally, we trust a woman to make health care decisions that are best for herself and her family," Joekel said. "No matter how we may each personally feel about abortion, the decision about whether to keep or end a pregnancy is a deeply personal one."
The committee took no immediate action on the bill.