Omnibus labor bill advanced
Lawmakers advanced a bill from general file Feb. 20 that makes several changes to existing employment regulations.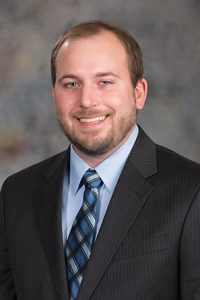 LB1016, as introduced by Lincoln Sen. Matt Hansen, would prohibit an employer from retaliating or discriminating against an employee who files a suit or complaint or otherwise participates in an investigation under the Nebraska Wage Payment and Collection Act.
An employee could be owed wages by their employer and file a formal complaint resulting in a citation for the employer, Hansen said, but there is no way for the department to ensure that the wages are paid.
"The [state Department of Labor] has no mechanism to collect the back wages, which is the problem we're trying to solve with LB1016," he said. "We're not giving the department permanent collection powers, but instead giving employees the ability to bring a civil suit."
An employee who works for a company that is not subject to the Nebraska Fair Employment Practice Act—and alleges a violation of the Nebraska Wage Payment and Collection Act—could bring a suit against their employer to recover damages resulting from the violation.
Citations issued to employers for violations under LB1016 would have to be paid before the employer could contract with the state or any political subdivision.
A Business and Labor Committee amendment, adopted 29-0, incorporated the provisions of two additional bills.
Peru Sen. Julie Slama introduced LB788, which would change the fee for contractor registration from $40 to no more than $40. She said it would ensure that the state Department of Labor would have the flexibility to lower fees in certain areas if it is realistic for them to do so.
LB926, introduced by the committee, would change the citation process under the Employee Classification Act to mirror the Nebraska Wage Payment and Collection Act.
The bill was advanced to select file on a 33-0 vote.