Sentencing changes proposed for young offenders
Members of the Judiciary Committee heard testimony Feb. 13 on a bill that would change sentencing procedures for certain crimes committed by people under 21.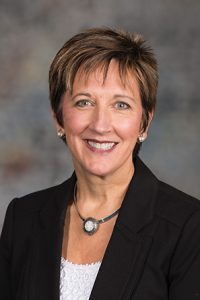 Under LB1117, sponsored by Lincoln Sen. Patty Pansing Brooks, a sentence of death or life imprisonment without the possibility of parole could not be imposed upon a person who was under 21 when the crime was committed.
Research has shown that a person's brain is not fully developed until age 25 or 26, Pansing Brooks said, which makes it impossible for a judge sentencing a juvenile to accurately predict the juvenile offender's potential to rehabilitate.
"When we sentence youth under 18 to life in prison without parole, we are sentencing them to die in prison and taking away all hope," she said. "Under LB1117, these children may still receive harsh sentences, but they also know that they … can come to terms with their mistakes and someday return to society and become productive citizens."
The sentence for a person under 21 who is convicted of a Class IB felony would be restricted to a minimum of no greater than 20 years and a maximum sentence of 60 years.
Finally, the bill would permit offenders under 21 to be transferred from juvenile to county or district court if the alleged offense is:
• a Class I, IA, IB, IC, ID, II OR IIA felony committed by a person between ages 14 and 18;
• a traffic offense committed by a person 11 or older; or
• a misdemeanor—other than a minor traffic offense—committed by a 16- or 17-year-old.
Testifying in support of the bill was Shakur Abdullah of Omaha. Abdullah received a death sentence at 17, he said, but the decision was overturned by a U.S. Supreme Court decision that found judges should have flexibility in sentencing minors convicted of serious offenses.
"There are all of these [studies] that say children are too young for various things in society like voting or buying tobacco," Abdullah said. "These are serious offenses, but these are serious offenses committed by children."
Juliet Summers, representing Voices for Children in Nebraska, also supported LB1117. She said the bill would allow youth to receive age-appropriate, evidence-based treatment.
"Even children who commit serious crimes are still children and we should respond to [juvenile] crime in a thoughtful and effective way that preserves community safety, contributes to Nebraska's prosperity and gives both children and communities the protection they need," Summers said.
Opposing the bill was Jim Maguire, president of the Nebraska Fraternal Order of Police. A severe offense requires a severe penalty, he said.
"[We] do not believe in jailing folks and throwing away the key," Maguire said. "However, I am unconvinced that someone who is 18, 19 or 20 years old doesn't know that he can't kill somebody."
The committee took no immediate action on the bill.