Increased transparency for death penalty process advanced
Lawmakers gave first-round approval Feb. 13 to a bill that seeks to increase transparency in the state's execution protocol.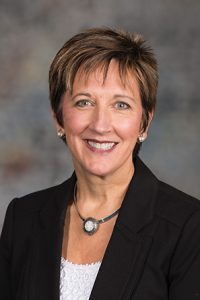 LB238, introduced by Lincoln Sen. Patty Pansing Brooks, would require that two members of the Legislature—selected by the Legislature's Executive Board—be present to view all executions carried out under the state's death penalty.
During the 2018 execution of Carey Dean Moore, Pansing Brooks said, legally required witnesses were barred from viewing the proceedings for 15 minutes.
"I'm aware that Nebraska voters have spoken when they voted to reinstate the death penalty in 2016, and I acknowledge that vote by the people," she said. "However, LB238 is not about whether the death penalty is right or wrong, it's about whether we have proper government accountability and transparency in carrying out this grave and somber event as required by law."
The bill also would require the state Department of Correctional Services to allow all execution witnesses to view the process continually from the moment the inmate enters the execution chamber until the moment he or she is pronounced dead, without any impediment to their line of sight.
Additionally, LB238 would allow any person performing an execution to wear a mask or otherwise conceal their personal identity.
Omaha Sen. Megan Hunt supported the bill. She said that current Nebraska law does not guarantee that witnesses can view a prisoner during the entire process, hear what is happening in the execution chamber or know which drug was administered and how the prisoner died.
"By preventing witnesses from observing and listening to the entire execution process, we're limiting meaningful discussion and oversight that we have a responsibility [to have] as part of this very, very serious carrying out of the execution process," Hunt said.
Sen. Mike Hilgers of Lincoln supported the bill, but expressed concern regarding a lack of clarity in how members of the Legislature would be chosen as witnesses.
"The idea that someone may be required to view the execution gives me some pause," he said.
Senators advanced the bill to select file on a 33-7 vote.