Youth centers focus of multiple bills
The Health and Human Services Committee heard testimony Feb. 5 on five bills, all introduced by the committee, to address youth rehabilitation and treatment centers in Nebraska.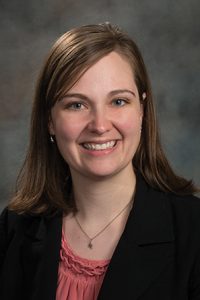 LB1140 would outline a series of requirements for the state's YRTCs, including providing:
• health care and medical services;
• a safe and sanitary space for sleeping, hygiene, education, programming, treatment, recreation and visitation for each juvenile;
• appropriate physical separation and segregation of juveniles based on gender;
• training that is specific to the population being served;
• sufficient staffing to comply with state and federal law and protect the safety and security of each juvenile;
• an age-appropriate and developmentally appropriate education program for each juvenile;
• a case management and coordination process, designed to assure appropriate reintegration of the juvenile to his or her family, school and community; and
• research-based or evidence-based programming and treatment services.
Committee chairperson Sen. Sara Howard of Omaha said the plan is needed because there is nothing in state statute regarding YRTCs beyond designating the location of facilities.
Nebraska Department of Health and Human Services CEO Dannette Smith testified in opposition to LB1140. Many of the provisions in the bill are addressed in current department policy, she said, including evidence-based programming and separate placement for boys and girls.
"Among the many improvements we are implementing in the YRTC system is the implementation of applied behavioral analytics with targeted trauma-informed treatment. Both are evidence-based treatments utilized as best practices in the juvenile justice system," Smith said.
LB1141 would require DHHS to develop a five-year operations plan for YRTCs by Nov. 15, 2020, and to submit an annual report to the Legislature beginning in 2021 that details operations plans and performance indicators.
Payne Ackerman, a former YRTC resident and family advocate, testified in support of the bill. During his stay at the Kearney facility in 2012-13, Ackerman said there was inadequate staffing, little privacy or security and no grievance process. While there, Ackerman said he nearly was stabbed by another resident.
Juliet Summers of Voices for Children in Nebraska testified in support of LB1140 and LB1141, saying the bills would work well together to improve conditions at the YRTCs. She said the current YRTC system was established more than 100 years ago and is overdue for an update.
"We know so much more now about adolescent development and what works for young people," Summers said.
Smith testified against LB1141, saying it was unnecessary. She said she agreed with the bill's objectives but that the department already is developing a business plan that will be updated annually.
"We want to have the flexibility to develop the plan," Smith said. "We've already begun the process. We don't feel it needs to be in legislation."
LB1143 would require DHHS to hire an outside consultant to complete a needs assessment and cost analysis of establishing an inpatient adolescent psychiatric unit at the Lincoln Regional Center. The department would have to submit the consultant's findings to the Health and Human Services Committee by Oct. 15, 2020.
Sen. Lynne Walz of Fremont said numerous stakeholders have said that the YRTCs lack adequate psychiatric care for their residents.
"It is difficult to create programming at the YRTCs that can address both the behavioral problems of some youth and the serious mental health issues of others," she said.
William Reay, president of Omni Inventive Care in Omaha, testified in support of the bill. Mental health care at YRTCs is inadequate, he said, leading in some cases to assault and injury, including two youths who received frequent physical injuries from other residents while being served at a YRTC.
"In both cases they were not receiving any recognizable treatment for their mental health conditions and were traumatized by the very facility that was designed to treat them," Reay said.
Katherine Bass of the state Foster Care Review Office also supported the bill. She said that while only a small fraction of YRTC residents require the level of care offered at the Lincoln facility, care must be available to youth who need it.
"There are certain needs that these children have that LRC was able to meet that other facilities have not been able to meet," Bass said.
No one spoke in opposition to LB1143.
LB1145 would require DHHS to develop a policy on the use of mechanical restraints and how youths are transported to, from and between YRTCs. Under the bill, the department would have until Oct. 1, 2020, to develop the policies.
No one testified in support of the bill.
Mark LaBouchardiere, DHHS facilities director, testified in opposition to LB1145, saying it requires policies that already are in place. Only a facility supervisor can order a physical restraint, he said, and restraints are used only when necessary.
"Our existing policy is that restraining devices are never used for purposes of punishing [youth]," LaBouchardiere said.
Finally, LB1142 would require DHHS to develop a YRTC emergency plan by Oct. 15, 2020. The bill also would amend current law to allow placement of a juvenile at a detention facility for seven days if there is an emergency—defined in the bill as any damage to the facility that would cause it to be uninhabitable. Inadequate staffing would not qualify as an emergency under the bill.
Sen. Dave Murman of Glenvil said there was no emergency plan in place last August when a crisis at the YRTC site in Geneva forced several girls living there to move to a facility in Lincoln initially and then to the boys' YRTC campus in Kearney.
No testimony was offered on LB1142.
The committee took no immediate action on any of the bills.