Human trafficking resources framework amended, advanced
A bill that would develop a statewide network of supports and services related to human trafficking was amended and advanced from select file Feb. 6.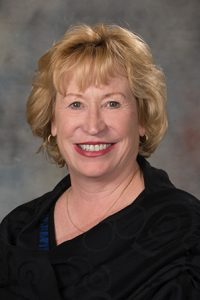 LB518, sponsored by Elkhorn Sen. Lou Ann Linehan, would adopt the Support for Trafficking Survivors Act and create the Support for Trafficking Survivors advisory board.
The new board would develop, oversee and coordinate the statewide response to trafficking through creation of a state plan. Membership would include trafficking survivors, service providers and representatives of law enforcement and the criminal justice system.
The bill also would establish the Office of Support for Trafficking Survivors within the state Department of Health and Human Services to coordinate and implement the state plan developed by the advisory board.
Bellevue Sen. Carol Blood offered an amendment during select file debate, adopted 38-0, that added provisions of her LB745.
The amendment would require Nebraska law enforcement agencies to certify a form—within 90 days of when it is requested—for two types of immigration visas that are set aside for victims of certain crimes.
A "T" visa is for victims of human trafficking and a "U" visa is for victims of specific crimes who have suffered abuse and are helpful to law enforcement in the investigation and prosecution of criminal activity.
Blood said that the special visas serve as an incentive for victims to cooperate with law enforcement and that the amendment would provide a uniform process for "U" and "T" visa application certification across Nebraska.
"This bill only deals with local certification requests and not approval or denial of the full visa application," she said, which is decided at the federal level.
Nebraska law enforcement agencies would maintain the discretion to revoke or disavow a certification at any time after completion if an applicant is no longer compliant with certification criteria.
Following adoption of the Blood amendment, lawmakers advanced LB518 to final reading by voice vote.