Stolen firearm penalties strengthened
Prosecutors will have increased authority to pursue people for receiving stolen firearms under a bill passed by the Legislature Feb. 6.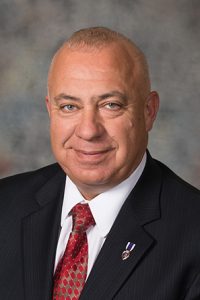 LB582, sponsored by Gordon Sen. Tom Brewer, adopts a new standard so that a person who should have known or had reasonable cause to believe that a firearm was stolen can be prosecuted. Previously, a person was required to have actual knowledge or belief that a gun was stolen to be convicted of crimes related to receiving a stolen firearm.
Possessing a firearm that is believed to be stolen is a Class IIA felony, which carries a maximum penalty of 20 years imprisonment.
The bill passed on a 47-0 vote.