Anti-bias and implicit bias training would be required
Members of the Judiciary Committee heard testimony Jan. 31 on a bill that seeks to strengthen enforcement of the state's ban on racial profiling by law enforcement.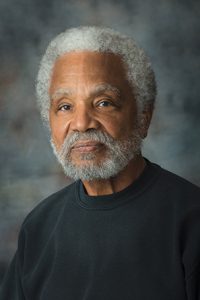 LB924, sponsored by Omaha Sen. Ernie Chambers, would require each law enforcement agency in Nebraska to implement an anti-bias and implicit bias training policy to combat apparent or actual racial profiling practices.
Racial profiling was outlawed in 2001, Chambers said, but Nebraska's prohibition lacks a significant enforcement mechanism.
"Already there is specific, detailed legislation on the books dealing with racial profiling, requiring reporting and documentation of what is being done to minimize [it]," he said. "These standards are not even being complied with because there is no sanction for noncompliance."
Under the bill, each agency would be required to submit its adopted policy to the Nebraska Commission on Law Enforcement and Criminal Justice. Every law enforcement officer would be required to complete at least two hours of bias training during each calendar year.
Additionally, LB924 would authorize the commission to withhold loans, grants, funds or donations from a law enforcement agency if the agency is found to have neglected to collect required vehicle stop demographic data. The funding could be reinstated once the reporting failure is corrected.
Rose Godinez of the ACLU of Nebraska supported the bill. Since 2001, people of color have been two to three times more likely than white drivers to be pulled over for traffic stops, she said.
"Racial profiling by law enforcement is a long-standing and deeply troubling problem in Nebraska and the United States," Godinez said. "LB924 adds a crucial and basic law enforcement training requirement."
Schuyler Geery-Zink, representing Nebraska Appleseed, also spoke in favor of the bill. Every person has implicit biases, she said, but if left unchecked, they could harm public safety.
"Without our conscious knowledge, we are all trained in a variety of ways over the course of a lifetime to view the world in certain ways," Geery-Zink said. "While these views are detrimental to everyone in their day-to-day [lives], they can become deadly in a situation when an officer must make fast-paced, life-or-death decisions."
No one testified in opposition to the bill and the committee took no immediate action on it.