Regulation of peer-to-peer car sharing discussed
Members of the Transportation and Telecommunications Committee heard testimony Jan. 28 on a bill that would create a regulatory framework for an emerging industry.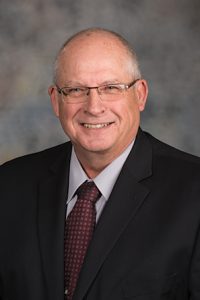 LB961, introduced by Henderson Sen. Curt Friesen, would impose insurance and tax regulations on peer-to-peer car sharing programs, which connect consumers who want to temporarily use a vehicle with an eligible vehicle owner.
"This ensures that all [Nebraska] counties that are implementing peer-to-peer car sharing programs operate on a level playing field," Friesen said.
Under the bill, a peer-to-peer car sharing program would assume the liability of the vehicle owner for any bodily injury or property damage to third parties, uninsured and insured motorist benefits and personal injury prevention protection losses for the time period during which the vehicle is shared.
The program would not be liable if the vehicle owner makes a material, intentional or fraudulent misrepresentation or omission before the period in which the loss occurred or acts in concert with a driver who failed to return a vehicle.
Finally, the bill would impose a sales and use tax on the vehicle owner for each rental transaction.
Ryan Thistlethwaite, representing Enterprise Holdings, spoke in favor of LB961. He said it would help ensure fairness and transparency in the highly competitive mobility marketplace.
"It is critical to ensure [any] regulatory framework protects consumers, car owners and the revenue streams of states and cities," Thistlethwaite.
Opposing the measure was William Dane, representing peer-to-peer car sharing company Turo, who said the bill would treat individuals sharing their vehicles the same as rental car companies. Those companies pay no sales tax on vehicles purchased for their business, Dane said, but individuals pay sales tax on their personal vehicles used for car sharing.
"Applying another tax on these transactions results in triple taxation on consumers who are seeking to make ends meet by sharing their vehicles," Dane said.
The committee took no immediate action on the bill.