Guaranteed legal representation for juveniles stalls
A proposal to ensure that all juveniles who appear before the court in Nebraska have legal representation stalled during general file debate Jan. 24.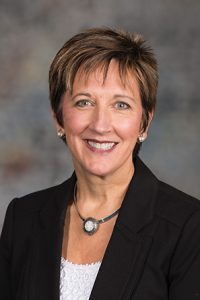 Under LB231, introduced by Lincoln Sen. Patty Pansing Brooks, legal counsel would be appointed each time a juvenile court petition is filed. The juvenile and his or her parent or guardian would be informed of the right to retain such counsel as needed.
The bill also would require any legal counsel representing a juvenile to continue representation through post-dispositional proceedings unless the juvenile requests new counsel.
Senators passed legislation in 2016 ensuring that juveniles in counties with a population greater than 150,000 are guaranteed access to counsel. Despite this progress, Pansing Brooks said, Nebraska is failing juveniles engaged in the legal system in the rest of the state.
"The current patchwork of laws says that both those under 14 and those over 18 have a right to an attorney regardless of where they live," she said. "However, those between [ages] 14 and 18 only have this right if they live in one of our state's three largest counties."
Under LB231, a juvenile who waives the right to counsel could rescind the waiver at any time. Counsel would not be appointed for a juvenile who participates in a pre-trial diversion program.
The bill would authorize grants to counties to cover the cost of providing legal counsel to indigent juveniles. The Juvenile Indigent Defense Fund would be funded by a $1 fee assessed on all cases filed in county court.
Omaha Sen. Steve Lathrop supported LB231. The bill is not about appointing a lawyer for everyone who goes through juvenile court, he said, as much as it is about trying to ensure that a child in juvenile court knowingly, intelligently and voluntarily waives their right to a lawyer to contest the charges against them.
"What we're doing with this bill is simply saying a lawyer ought to be there to [explain] what is going to happen," Lathrop said. "You don't need to have a lawyer, but before you make that decision, let someone who is on your side tell you what all the consequences are and whether or not you have a defense."
Sen. Adam Morfeld of Lincoln also spoke in support of the bill, saying it would ensure access to justice and provide balance when it comes to the power of the state.
"What happens when we have juveniles that get into the [correctional] system—whether they should be in the system because they were found to be guilty or because they did not have a vigorous defense—they are more likely to be in the system the rest of their lives," he said. "We don't want juveniles going into the system who should not be there in the first place."
North Platte Sen. Mike Groene offered a motion to recommit the bill to the Judiciary Committee, saying it was a solution in search of a problem.
"Only six states have enacted laws like this," he said, adding that senators should let the juvenile justice system work as intended.
Henderson Sen. Curt Friesen opposed LB231, saying it would take parents out of the decision-making process, which could disproportionately impact certain families who would not qualify for grant funding.
"Attorneys may need to be present at some point, but a parent should have the right whether or not to waive that [right]," Friesen said. "If you have a low to moderate household income and suddenly your kid is in front of a judge and that judge decides you do have the ability to pay, you [now] have to come up with that money."
Sen. John Lowe of Kearney also opposed the bill. Letting the government mandate what should be a private choice by a family, he said, infringes upon individual freedoms.
"The judge will appoint an attorney for that child, whether that is the attorney the child or parent wants," Lowe said. "They may want a different attorney but now they're stuck with this one because that's the one the judge appointed."
After three hours of debate spanning two days, the Legislature moved to another item on the agenda. Per a practice implemented last year by Speaker Jim Scheer of Norfolk, the sponsor of a bill that is facing a potential filibuster must demonstrate sufficient support for a cloture motion before the measure will be scheduled for additional debate.