Petroleum leak remediation fund extension proposed
The Revenue Committee heard testimony Jan. 23 on a bill that would extend the deadline for reporting petroleum storage tank leaks under the Petroleum Release Remedial Action Act.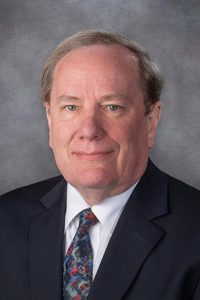 Under the act, producers, refiners, importers, distributors, wholesalers and suppliers who sell, distribute, deliver and use petroleum in Nebraska pay a per-gallon fee on gasoline and diesel fuel. The fee goes to a cash fund administered by the state Department of Environment and Energy.
Money in the fund may be used to reimburse the owners of petroleum storage tanks for remedial action they take in the event of a spill or leak of petroleum into the soil, groundwater or surface water. It also may be used to pay third-party claims against owners and to reimburse costs that the department incurs in responding to spills and other environmental emergencies related to petroleum products.
Under current law, releases must be reported by June 30, 2020, to qualify for reimbursement. LB856, introduced by Columbus Sen. Mike Moser, would extend that date to June 30, 2024.
Moser cited department data suggesting that the fund is needed for at least the next few years. He said there are 917 known leaking tank sites and an estimated 216 sites that may leak in the future.
Mark Whitehead testified in support of the bill on behalf of the Nebraska Petroleum Marketers and Convenience Store Association. He said the fund is an example of "the industry taking care of the industry's problem."
No one testified in opposition to LB856, and the committee took no immediate action on it.