Allocation of lottery funds for education proposed
The Education Committee heard testimony Jan. 21 on a bill that would allocate lottery funds to certain education-related grant programs for the next several years.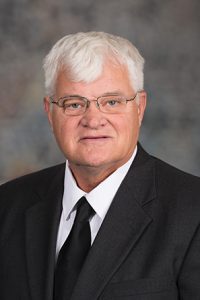 Current law directs 44.5 percent of state lottery funds through fiscal year 2021-22 to several education programs. The state Department of Revenue estimates that approximately $21 million in lottery funds will be directed toward education each year over the following five-year period.
North Platte Sen. Mike Groene, sponsor of LB920, said programs that already are receiving lottery funds would continue to receive at least some funding under his proposal.
The Nebraska Opportunity Grant Fund, which provides financial aid to low-income Nebraska residents enrolled at postsecondary educational institutions, would continue to receive the largest allocation, 58 percent, down from the current 62 percent.
In addition to setting the allocations, the bill would require any department or agency receiving a transfer of lottery funds or administering a fund that receives a transfer to submit a report each year to the state Auditor of Public Accounts with information on how the money is used. It would require the auditor to compile annual summaries of those reports and submit them to the Legislature.
Groene said LB920 also would allocate funds to new programs, including one that would be used to provide grants to teachers to meet dual-credit teaching requirements and another that would provide financial aid to high school students from low-income families who take college credit courses.
The bill also would allocate 9.5 percent of the lottery funds each year to a cash fund that would pay for training outlined in LB998.
That bill, introduced by Glenvil Sen. Dave Murman, would require school districts to provide behavioral awareness and intervention training to teachers and certain other school staff. It is a companion bill to Groene's LB147, which would provide legal protection for teachers and other school personnel who use physical interventions to control violent students.
Jenni Benson, president of the Nebraska State Education Association, testified in support of LB920, particularly its inclusion of funding for the training proposed by LB998.
"The fact is that now, today, all teachers and staff need tools available to assist us not only with special education students but with the rising number of students we serve who come to school with many experiences of trauma that deeply affect them," she said.
Brian Halstead, a deputy commissioner at the state Department of Education, also testified in support. Such training is the department's "No. 1 topic," he said, but the department is concerned whether enough lottery dollars will be available each year to pay for it.
Halstead also questioned the bill's proposal to end the use of lottery funds to pay for all Nebraska high school juniors to take the ACT each year. If the Legislature does not appropriate general funds for the testing in the future, he said, no state funding source would remain.
Tammy Green, director of workforce and IT innovation at Metropolitan Community College, testified in opposition to the bill, specifically its proposed cut to the Community College Gap Assistance Program Fund.
The program provides financial aid to low-income Nebraskans enrolled in programs in certain high-need fields. LB920 would cut the program's current allocation of lottery funds from 9 percent to 4.5 percent.
Green said the 50-percent reduction would force cuts to a program that has almost doubled the number of students it serves at Metro each year since its inception.
The committee took no immediate action on the bill.