Residential child care background checks approved
Residential child care workers must submit to a new federally mandated background check under a bill approved May 24.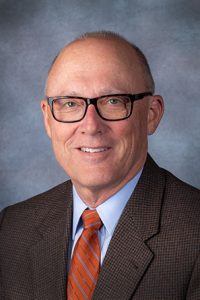 LB460, sponsored by the Health and Human Services Committee, mandates that any adult employed at a residential child-caring agency pay for fingerprinting and a national criminal history record information check at least once every five years. An employee also will be checked against state sex offender, criminal and child abuse and neglect registries.
The bill requires all prospective child care staff members to submit to a criminal history record check prior to employment, beginning Sept. 1, 2019. Child care staff currently employed will have until Sept. 1, 2021.
The bill includes provisions of LB341 introduced by La Vista Sen. John Arch, which allow families to continue to receive transitional child care if their income is below 185 percent of the federal poverty level as long as the family's income does not exceed 85 percent of the Nebraska median income for a family of the same size.
Currently, Nebraskans who qualify for child care subsidies become eligible for transitional child care assistance if their income exceeds 130 percent of the federal poverty level. The bill also eliminates the program's 24-month eligibility limit.
LB460 was approved on a vote of 48-0 and takes effect immediately.