Prohibition on restraints for pregnant prisoners, detainees approved
Pregnant incarcerated women are afforded additional protections under a bill passed May 24.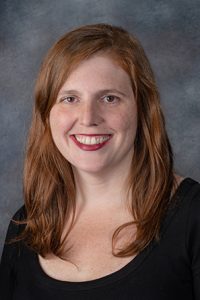 LB690, introduced by Omaha Sen. Machaela Cavanaugh, prohibits the use of restraints on a pregnant prisoner or detainee unless she poses an extraordinary flight or security risk.
Under the bill, if restraints are used on a pregnant prisoner or detainee, it must be in the least restrictive manner necessary. The administrator of the detention facility must notify relevant medical staff of the risks and dangers of removing the restraints from the specific prisoner or detainee.
A detention center administrator must document the extraordinary circumstances that necessitated the use of restraints within 10 days of an incident.
Restraints are to be removed immediately if a health care professional treating a pregnant woman requests it, and restraints are prohibited without exception during active labor or childbirth.
LB690 also allows a prisoner or detainee who is improperly restrained to bring a civil action under the Political Subdivisions Tort Claims Act or the State Tort Claims Act.
The bill passed on a 41-0 vote.