Criminal, civil penalties for 'revenge porn' advanced
Lawmakers advanced two bills from general file May 16 that would prohibit the intentional or threatening distribution of intimate images.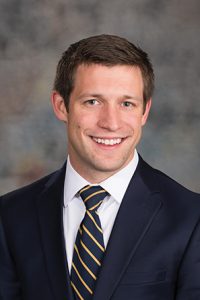 LB630, sponsored by Lincoln Sen. Adam Morfeld, would outlaw nonconsensual distribution of intimate images and video. Morfeld said the bill would ensure that bad actors are punished when it comes to sexual extortion, commonly referred to as "revenge porn."
"The bill would also create more options for prosecutors to have discretion to ensure the consensual sharing of images between two minors is appropriately addressed, but does not result in a lifetime sentence [on the] sex offender registry and a felony when the prosecutors determine the circumstances do not warrant that," he said.
A Judiciary Committee amendment, adopted 36-0, replaced the bill. As amended, it would create the offense of distributing a private image of another person's intimate area or of a person engaged in sexually explicit conduct.
Omaha Sen. Steve Lathrop spoke in support of the bill. Technological advances have made it possible for people to create high-quality photographs and videos and immediately share them on the internet or through social media, he said.
"There may be some benefit to these new technologies," Lathrop said, "but they've also made it easier for people to harass, threaten and extort others, particularly through the creation and distribution of intimate or sexually explicit images and videos."
A person who violates this provision would be charged with a Class I misdemeanor for a first offense, punishable by up to one year in prison, a $1,000 fine or both. Second and subsequent offenses would be a Class IV felony, punishable by up to two years in prison with 12 months post-release supervision, a $10,000 fine or both.
The bill also would create the offense of threatening to distribute intimate images with the intent to intimidate, threaten or harass a person. Violation of this provision would be considered a Class I misdemeanor.
LB630 also would provide an affirmative defense for juveniles who possess a visual depiction that was knowingly and voluntarily provided by another juvenile who is within four years of age of the defendant.
The committee amendment incorporated provisions of LB510, originally sponsored by Omaha Sen. John McCollister. Under the provisions, a person required to register as a sex offender in another state as the result of a juvenile adjudication, only would be required to register in Nebraska if the crime also would have required it under Nebraska law.
The bill was advanced from general file on a 36-0 vote.
Senators also advanced LB680, sponsored by Bennington Sen. Wendy DeBoer, which would allow plaintiffs who prevail in criminal actions authorized by LB630 to recover monetary damages in a civil action.
A Judiciary Committee amendment, adopted 36-0, replaced the bill. As amended, a prevailing plaintiff could recover economic and noneconomic damages proximately caused by the defendant, including damages equal to any monetary gain made by the defendant and for emotional distress.
If the actual damages could not be quantified, the court could award reasonable presumed damages—not to exceed $10,000—against each defendant.
LB680 also would hold internet service providers liable only if actively involved in the creation or distribution of the prohibited material.
Senators advanced LB680 to select file on a 39-0 vote.